Hindsight is a troublesome thing and no one has perfected 20/20 retrovision yet. The best we can do is learn valuable life-lessons from our mistakes.
That's all I've got to say on the subject. This week, the poem is the thing and it hinges on mishearing and the limits of experience. It also features bad knitwear. You have been advised...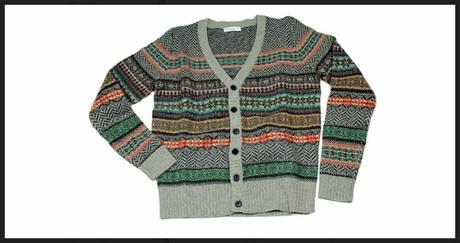 Old Cardigan
This the bench
facing steadfast out to sea
on which we sat, old man,
watching the sun shiver
and slip beneath the waves.
You, the stranger
with friendly face
and rasping breath
who gripped my sleeve and said
'My old cardigan's in fashion'.
I, the indulgent one
responding to your imploring eyes
with 'Yes, it looks fine'.
A fairisle knit with leather elbow patches,
for goodness sake!
You slumped your fatherly head
as the last light faded.
If only I knew then
what I know now.
One hears what one expects to hear
and to the ear, context is everything;
your dying self-diagnosis -
'myocardial infarction' -
both absurdly misheard
and utterly misunderstood
by my green self.
Had I but been trained in CPR,
I might have tried
with pressured chest and rescue breaths
to save your life.
And yet,
this the bench
facing steadfast out to sea,
on which I sit reflecting now
that perhaps in truth your old cardigan
told me all that I needed to know...
you were comfortable at the end,
realising it was time to go,
grateful that you wouldn't die alone.
I have to think so.
Thanks for reading. Stay warm and have a great week, S ;-)
Email This
BlogThis!
Share to Twitter
Share to Facebook
Reactions: