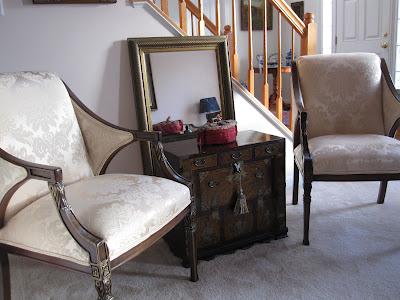 view toward the entryway of my house
I have thought that my formal living room was oddly small since I bought this house. The heyday of the "parlor" is long gone and many suburbanites use the formal room as a giant toybox...
gasp
. Personally, I love formal spaces and entertaining in them.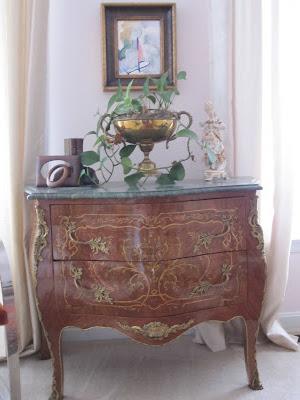 Bombe chest flanked by equal windows
Before I show you my desired design let me show you what exists.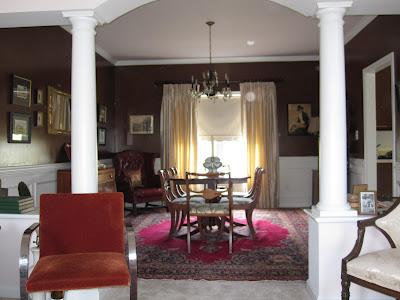 view into the dining room
This is the view into the dining room when standing in the center of the room. The pair of Brno chairs are now in my
family room
. The dining room is decidedly masculine and completely traditional and I wanted the adjoining living room to be a bride to its groom, so to speak.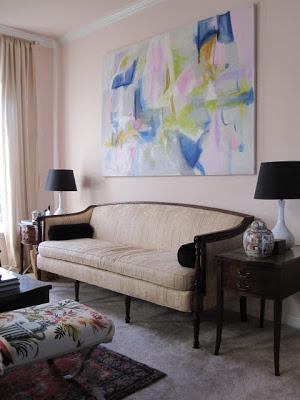 stool from Target recovered with Le Lac in the foreground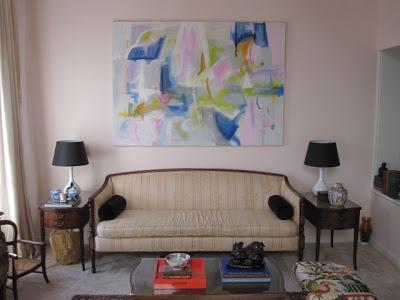 I should mention that I prefer furniture to "float" in a room but this room is too small to float the 72" Sheraton sofa.
Here is the current floorplan.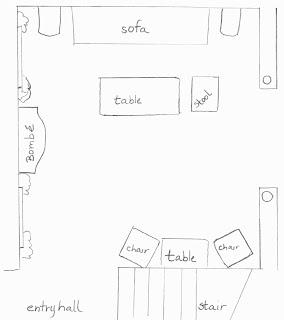 If I just could s-t-r-e-t-c-h it a few feet in each direction...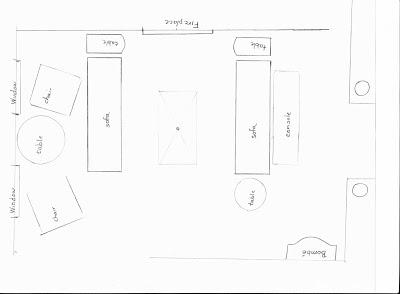 I could have two Sheraton sofas facing each other, a favorite set up of mine.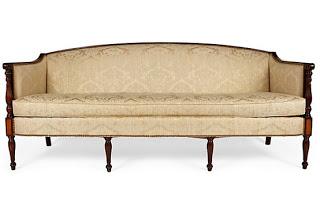 Between them would be this coffee table.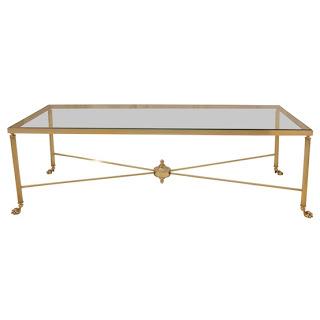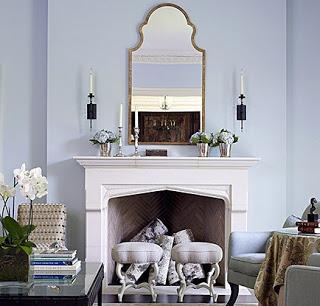 I would add a fireplace and keep the mantelpiece fairly simple.
Over the mantel, since I am dreaming, would be a Sally King Benedict painting like this.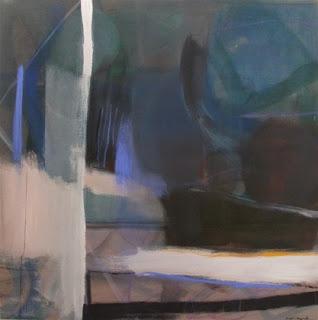 Over in the corner would be my Bombe chest acting as a bar.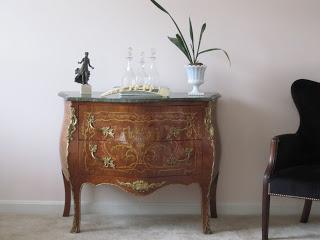 Think this.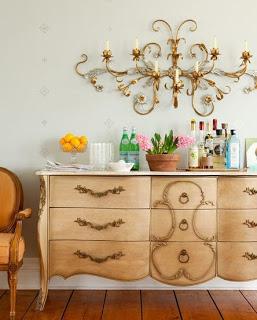 or this.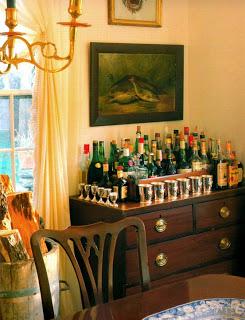 My stretched living room is a far cry from its current sate.
Anyone have a magic wand handy?