Today is International Plastic Bag Free Day, a day when people and organizations around the world pledge to give up the usage of plastic bags and opt for eco-friendly options. Did you know that a plastic bag is generally used for less than 25 minutes, while it takes up to 500 years to decay completely? Yes, it's true!
The same goes for all the other non-biodegradable packaging material, especially those millions of Styrofoam food containers people throw out everyday. In such a scenario, it makes much more sense to use biodegradable versions of these containers, like the ones provided by Ecoware.
According to their website, ' Ecoware is India's first and only manufacturer of 100% biodegradable and compostable tableware'. You can check out our detailed review on Ecoware here. So today, when everyone is opting for more sustainable packaging, we have a recipe that is also recycled - Idli Upma! Idli upma is one of the easiest recipes to make with leftover idlis. It is perfect for kids' lunchboxes and also as an after-school snack. No more food wastage!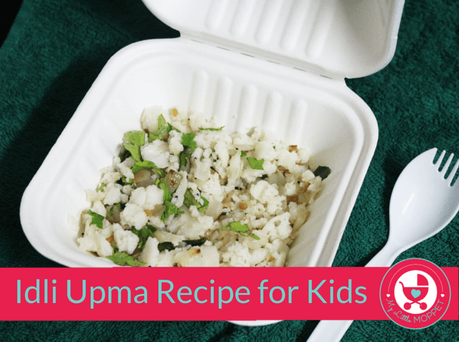 Ingredients:
4 Idlis
1/2 tsp mustard seeds
1/2 tsp urad dal
A few curry leaves
1 onion, chopped
1 tsp oil
1/2 a green chilly half (don't chop as kids may eat them; put them in whole and remove while serving)
Method:
1. Cut up the idli into small pieces. You can also crumble it with your fingers.
2. In a kadai heat oil and crackle mustard seeds. Add urad dal, green chilly and curry leaves.
3. Add the onions and fry till translucent. Add a pinch of salt (remember that the idlis already have salt).
4. Add the idli pieces and mix well so that all the pieces are coated with the masala. Serve with chutney or tomato ketchup.
This recipe is perfect for busy Moms. Just make the snack ahead of time and store in an Ecoware box till your child comes home from school. It also makes for a great travel food; just pack in an Ecoware container and you're all set!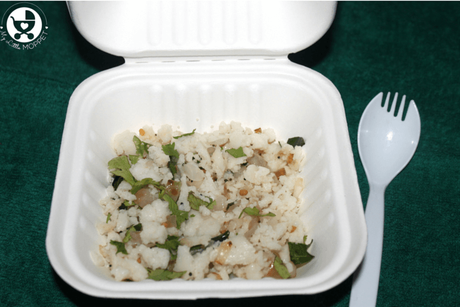 Idli Upma - Recipe with Ecoware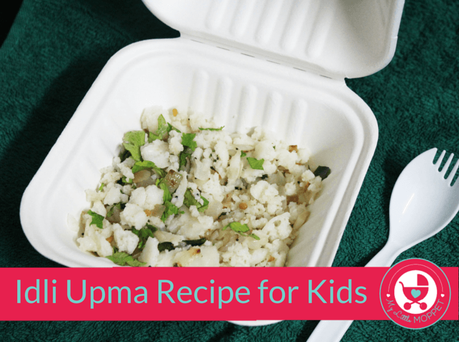 Lots of Love,