Not a girls night out goes by without someone telling me they're late because their 'Stupid False Eyelashes just WOULD NOT STICK!!'. Well lassies, you have no more excuses as I have put together an Idiots guide to applying False lashes.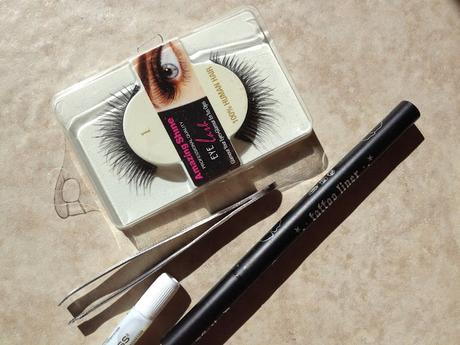 Now, it's important to mention that although I'm calling it an 'Idiots Guide', This 'idiot' actually only 'perfected' it two/three years ago at the 'young' age of 27 so if you're younger than that then you're steps ahead of me.
Moving on, here's what you'll need:
- False eyelashes - preferrably seam free, like these ones.
- Eyelash glue, I love the Duo Eyelash Adhesive.
- Eyebrow Tweezers (any will do)
- Eyeliner
Follow these simple steps:
1 - Once eye makeup is complete, add some eyeliner to your top lash line - as little or as much as is your preference (this is just to blend the lash line). Be sure to tightline to avoid any white spaces.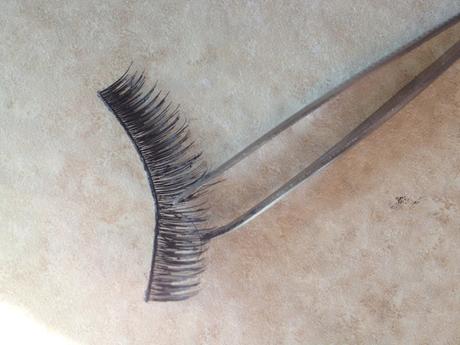 2 - Hold your first lash with the tweezers and apply a thin line of glue to the lash line and hold for a few seconds (count to 30 and you won't be far off).
3 - whilst you wait, bend and twist the lashes to make them flexible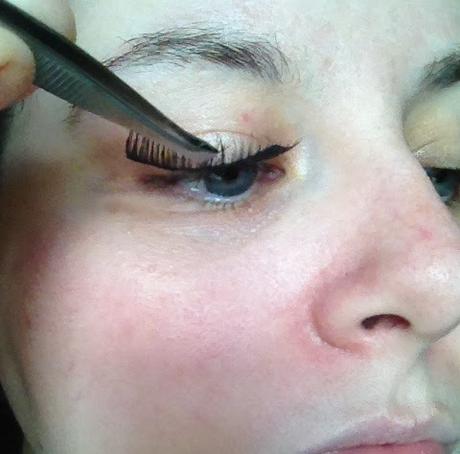 4 - Look down into a mirror and lay onto the center of the lashes first. Blink a few times before grabbing the inner corner with your tweezer and pressing into the lashes and repeat with the outer corner.
5 - Leave them to sit for a few seconds before pressing the natural lashes and strip lashes together with the tweezers.
Et voila!
It really is that simple.
Let me know if you have any questions and I'll be sure to answer!
H x