This has been a bit of a recurring theme lately on the blog. You've seen it. It's been in quick little blurbs. The writing has been on the wall for a while.
The blog is having an identity crisis.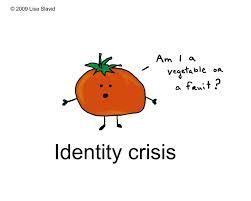 Source
The blog started as a means to write and be creative. It began to evolve fairly early on as a means to promote my new photography business. Then it became a place to rant, and most recently, a place to record my journey to a healthier lifestyle. I was beginning to mold my blog off of the healthy living bloggers that I admire, forgetting one crucial aspect.
I'm not a healthy living blogger. Nor do I want to become one. (No offense – you all are amazing.)
Yes. I'm a SweatPink ambassador and a Fit Possible ambassador. But I applied to be part of those communities to help motivate my own journey and to look for guidance. I've never positioned myself as a person who knows that they are talking about. In fact, half the time, it's me rambling about what I've learned and discovered that particular day.
So what do I want this blog to be?
Simply a place where I can write. It's a lifestyle blog, just not a healthy lifestyle blog. It's a lifestyle blog because it's about my life. And no matter what is included within the cyber-walls here, it's still just a lifestyle blog.
So yes. You will probably still some exercise-related posts, or posts about smoothies (I love smoothies), but that's not what I'm about or what this blog is about. You will see a good mix of everything that is me; thoughts of the day, maybe a book review here and there, going on and on about my love for all things Apple, pictures, and even some actual good writing in here. Not my 'conversational' writing (like in this post).
So, whether this is your first time reading my blog, or your 500th (which is impossible because I think I've only written like 120 posts), welcome to my world. This is a blog that is  a look into my life as a 20-something female trying to balance it all and feels the need to write about it.