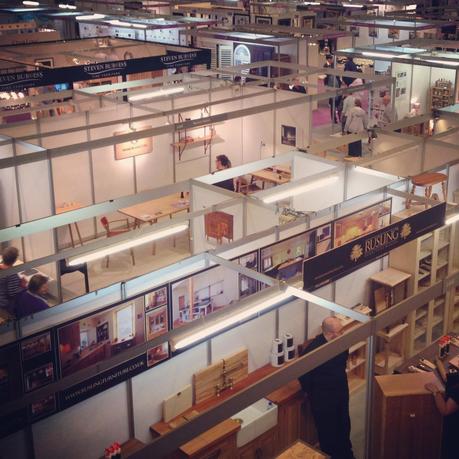 Last weekend R & I headed to the SECC for Ideal Home Show Scotland. We didn't have much free time unfortunately so it was a flying visit, but we did get a chance to wander all the aisles and soak up the atmosphere.
It's been a few years since I've been to the Ideal Home Show and this year there seemed to be more women & shopping exhibitors than I remember. I didn't go to the home show to buy hand cream or sleep-in rollers. Anyway, maybe that's just me.  
One of the highlights for me were the houses. Can you believe that there were three houses built inside the SECC!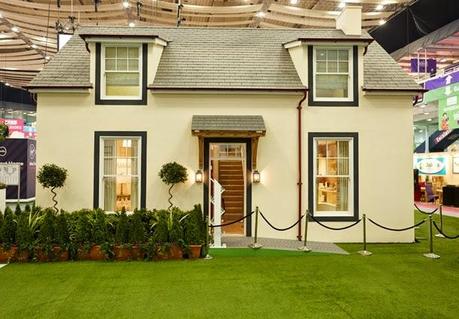 One of the show homes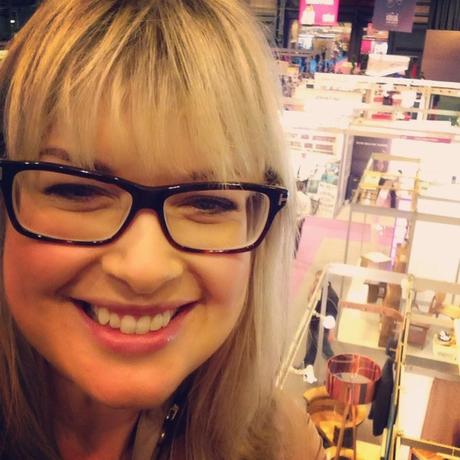 View from the top of the show home
I've been lusting after a new bedside lamp, and I spotted these beauties at the Ideal Home Show Scotland, both from Rejects Department Store in Fife (123 St Clair Street, Kirkcaldy)...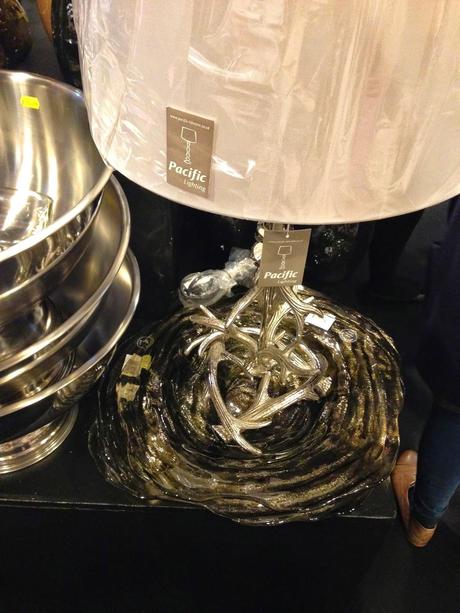 Stag lamp stand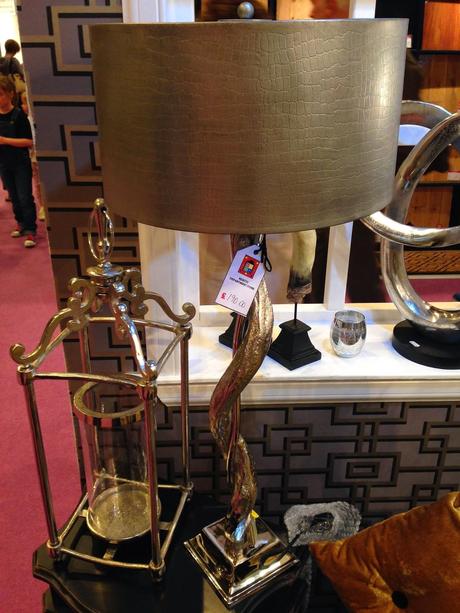 Branch lamp stand
I didn't buy either of them
(too many other things to budget for this month and next, like a car service, boo!!)
, but the Home Show certainly gave me plenty of ideas and inspiration.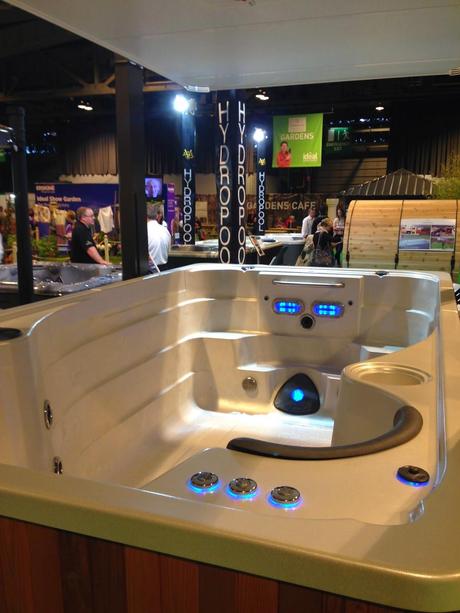 This hot tub is also on my wish list!! It was absolutely huge!!!!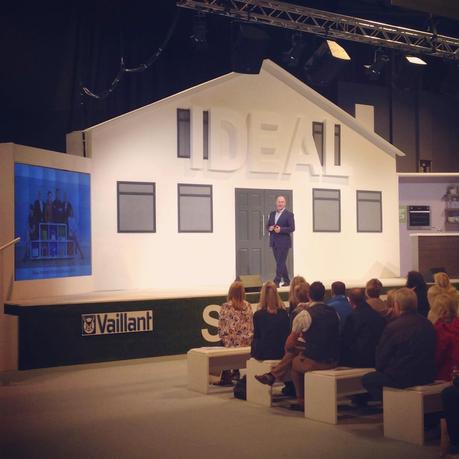 John Amabile - unfortunately we didn't have time to listen to many of the demonstrations and talks, but the line up was really impressive.
All the food looked amazing too. I especially liked this stand...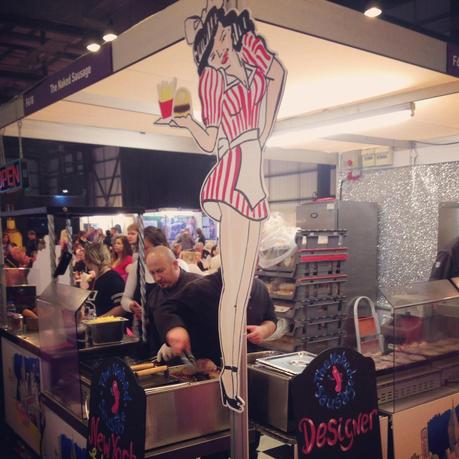 The  Naked Sausage... I wish I had tried one of their designer sausages!! ;-)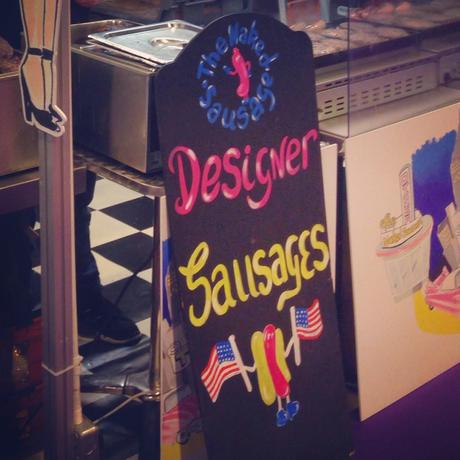 Did you make it along for the show, did you buy anything?? Do share your purchases with me!