Where can you skate in a sprawling city like Seoul? Well, in front of City Hall of course. Since 2004, the city has set up a large skating rink on Seoul Plaza right in front of City Hall. For the very affordable price of W1, 000 (86¢ USD) you get to rent skates and enjoy the ice under your blades.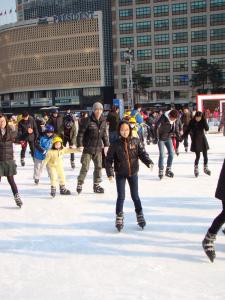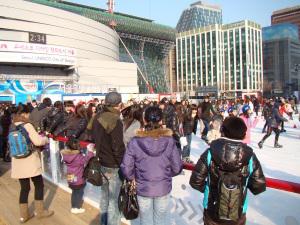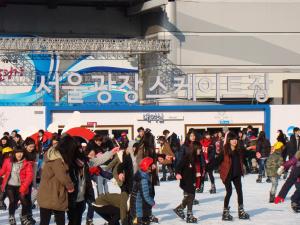 Also, this year they have added another rink for curling, a sport that is popular in my home country of Canada, but is almost unheard of here. I guess they want to prepare the population for the 2018 Winter Olympics in PyeongChang. Soon they will realize how awesome sliding a rock across bumpy ice is, as people sweep in front of it with special brooms and another person repeatedly yells, "HURRY…HURRY HARD" really is.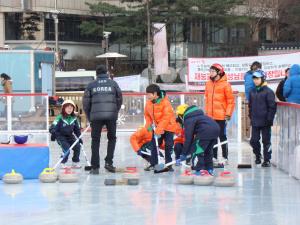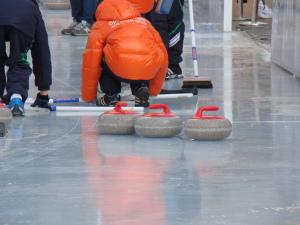 For those in Seoul, you can get to the skating rink and curling sheet by getting to City Hall station (line 2 or line1) and going out exit 5.
You may also enjoy reading…
Holiday on ice: Seoul Plaza rink opens tonight (blahblahbragship.wordpress.com)
Winter Has Arrived in Seoul (theplaceswevebeen.wordpress.com)
Building a Backyard Ice Skating Rink (suburbanmen.com)
Advertisement