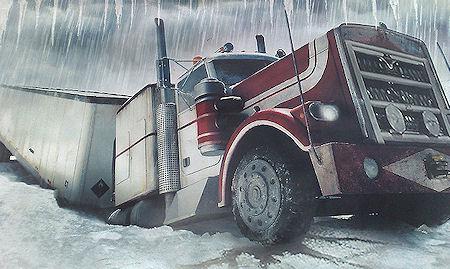 image credit
Ice roads came into widespread use in the 1950's when Canadian engineer John Denison designed a system of ice roads in Northern Canada. As is the case today, the ice roads were used to bring supplies to the mines.
The ice roads were necessary since the terrain was unfit to construct a normal road and many supplies were too heavy to be flown in. How were the
ice road truckers
able to survive the dangerous conditions?
(via Drivesteady)
The Presurfer