Anyone who's spent any time in Buenos Aires will be able to tell you that ice cream plays a key role in Argentina's food culture. You can hardly walk a block without passing several 'heladerías'.  So here's a little guide to tell you everything you could possibly need to know about ice cream in Argentina…and this is coming from someone who has done a serious amount of research on the subject!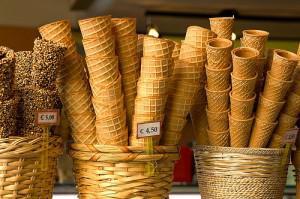 Firstly, a little background…
The main reason the ice cream here is so incredibly dense and full of flavor is due to the Italian influence there is here. Italy itself is world-renowned for its 'gelato', so it's hardly surprising that this has come across to Argentina.
Ice cream vs. Gelato
Ice cream and gelato are in fact two very different things. Ice cream is made with cream and has air whipped into it, consequently making it firmer and not as intense in flavor whereas gelato is more often made with milk and more eggs, and has no air whipped into it, giving it the smooth creamier, gloopier texture that it we see with the helado here. It is often served at a lower temperature as well, making it softer, but because of its egg and milk composition, it doesn't melt as quickly as ice cream. Often, you will find that the lower the quality of ice cream, the more airy it is. The 'helado' we have here in Argentina is some sort of hybrid of the two…Of course the added bonus of helado versus ice cream is that its lower in fat due to its lack of cream…so you needn't feel so guilty next time you have the urge for one!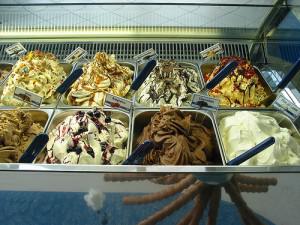 Flavours
In terms of flavours, you will be spoilt for choice…there is literally anything you could possibly imagine – from the thick creamy ones to the lighter fruitier ones. Of course, being in Argentina, there are always several different types of Dulce de Leche, one of my personal favourites is Dulce de Leche granizado which has crunchy bits in it…
To top it all off, some places actually deliver the ice cream…so you don't even have to move from your sofa to have ice cream…they'll literally bring it to your door which couldn't be better!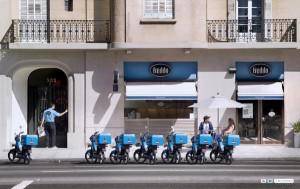 Where to go…
So just to get you started…here are my top 5 favorite places to go. Let me know of any which you find…I'm always keen to discover new places!
Freddo  - a firm favorite – its a chain so can be found all over the city -plus it delivers to your door so what more could you want?
Volta – there are branches of this all over the city, pretty similar to Freddo…
Cadore –  Corrientes 1695, Centro – seriously good quality and not too far from Expanish so definitely worth a visit!
Persicco - Juramento 2360, Belgrano – although they're a chain and so therefore are in numerous locations around Buenos Aires, this one in particular was a dangerous find for me…being so close to where I live, I pay it regular visits!
Tufic – Guatemala 4597, Palermo – located in a great, central place and still amazing quality – the ice cream here is so thick and gooey, you can't help but love it.
Procopio, Sanchez de Bustamante 2104, Palermo chico – this one is good for the chocolate fan…with about a third of the 30 different flavours on offer here based on chocolate, chocolate lovers will be in heaven!
La Comarca, Juramento 2492, Belgrano – sweet little heladería where the staff are very friendly, and the quality is very high…a good all-rounder!