Just as it sounds, i4Siri is a Cydia App that brings Siri to all devices running iOS5. This is as simple as it gets, add the Repo, Install i4Siri ( it installs Spire too ), add the i4Siri Proxy to Spire and boom Siri starts talking to you.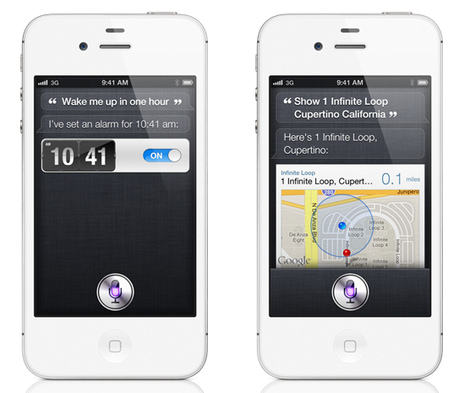 Available on all the jailbroken devices running iOS5 ( iPhone 3GS, iPhone 4, iPad, iPad 2 and iPod Touch ), i4Siri is a free Cydia App which brings the virtual assistan in any iOS 5 running devices.
This is how its done :
You need a jailbroken device running iOS5.
Go to Cydia > Manage > Sources > Edit > Add > http://i4siri.com/repo
Install i4Siri ( if you don't have Spire, then be patient. i4Siri would install Spire for you ) Respring your device.
Settings > Spire > https://i4sirifree.mooo.com/ ( this link should be there in the proxy server area,  if not then just add it )
Go back to Settings > i4Siri > Tap on Install Certificate.
Once the certificate is installed you are good to so, you can start using Siri and it would work exactly as it works on iPhone 4S.
According to Apple, Siri isn't on older iOS devices because it requires an optimized and fast processor. I won't claim it works great on older devices but you should give it a try on your device and am sure you won't be disappointed. I recommend you to try this now and use it till the proxy server gets flooded with alot of Siri requests. Within few weeks or months, Apple would find a way to block this but till then enjoy Siri.
via i4Siri