Politics continues over recent Muzaffarnagar riots. Union Minister Jairam Ramesh has accused UP CM Akhilesh Yadav of being "masterly inactive".
Members from all political parties are fighting in UP Assembly over the issue. But the girl who has suffered most, still wants to go to school.
PROLOGUE
"I want to finish school. My classes have started but I do not feel safe anymore cycling to school," says a class 11 girl student in Muzaffarnagar to The Hindustan Times.
The news paper reports, "School going girls - are among the unfortunate victims of the riots."
"My parents are afraid I might be targeted again," says the student whose cousin was among the two boys who were killed in their bid to stop her from teasing.
CENTRELOGUE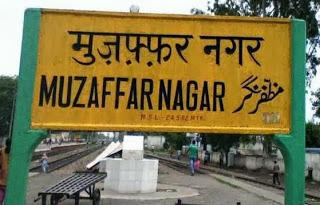 Union Minister Jairam Ramesh who praised Akhilesh Yadav earlier has accused him of being "masterly inactive" over recent riots.
"I am absolutely shocked, disappointed, angry at his (Akhilesh's) masterly inactivity on Muzaffarnagar. Cynical, absolutely cynical, what he has done."
- Jairam Ramesh, Rural Development Minister
 However, he clarified his views: "I am not accusing Akhilesh Yadav of engineering the riots. I am accusing Akhilesh Yadav of sleeping when the riots were happening."
"I believe that it is only a very small group of people that is responsible for creating divisions amongst us. I also believe that it is the solemn duty of each one of us to resist these forces."
- Manmohan Singh, PM
BLOGUE
The toll in recent UP violence has reached at 48. Of the 48 victims, 43 were from Muzaffarnagar while three victims were from Meerut including five women and two children.
EPILOGUE
Meanwhile, Prime Minister Manmohan Singh described the Muzaffarnagar riots as "very sad".
"India is a land where diverse religions have flourished together for centuries and have enriched each other. We as a people have an overall secular outlook and I believe that it is only a very small group of people that is responsible for creating divisions amongst us. I also believe that it is the solemn duty of each one of us to resist these forces."
- Manmohan Singh, Prime Minister