Hey :)
I am putting off doing uni work so much, I hate dissertations wah wah wah. I have so much blogging to catch up on too so i'm doing a good job of procrastinating!
I got this dress from Topshop last week - I love the high neck and long sleeves and for £38 it's a good price I thought! I've worn it like 3 times already as it can be dressed up and down with docs/coltranes in the day and heeled chelsea boots for the night. I didn't have any necklaces that matched but luckily the day I wore the dress I had a super cute turquoise stone necklace from Deliah Dust waiting in my post box! Yayyyy it goes so well, I love the fact it's a gold chain as most of my other necklaces are silver and I don't think it looks as good with black lace.
A massive thank you to Raffles Bizarre for the super cute bracelets below, they're so sweet! I love the little wooden skull bracelet the most!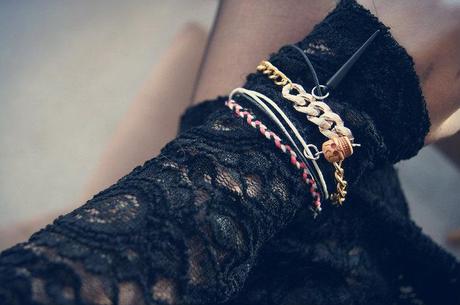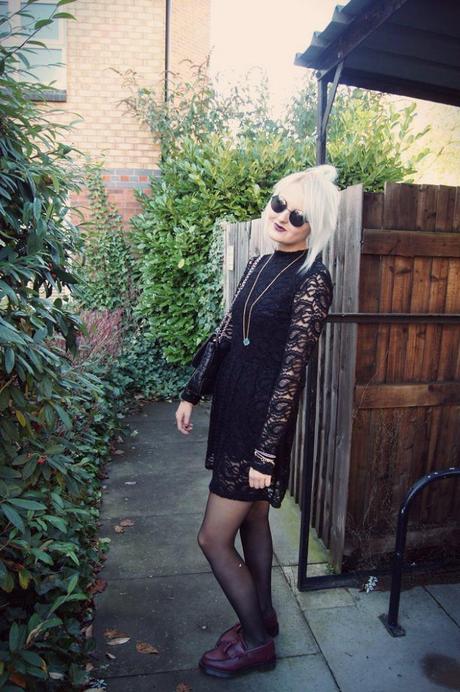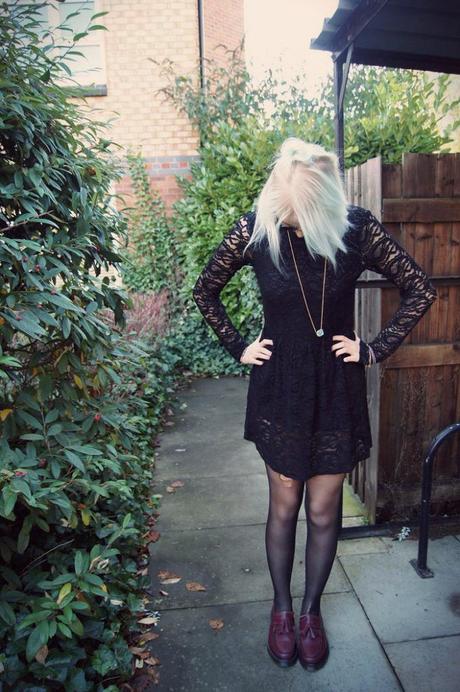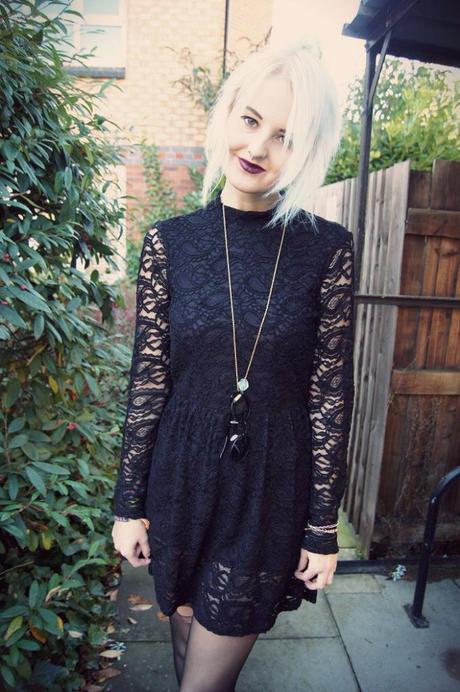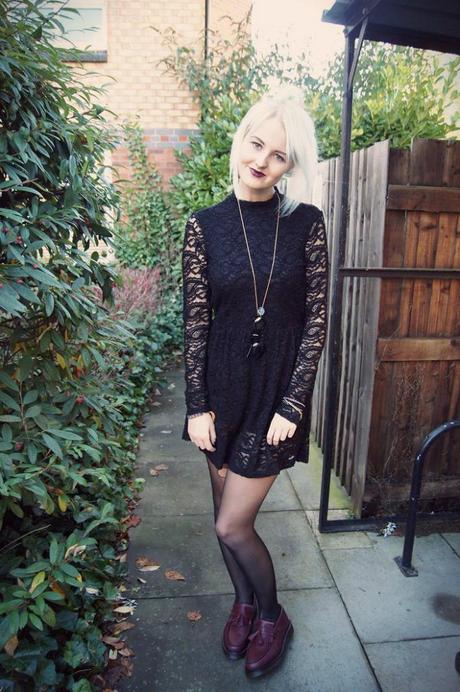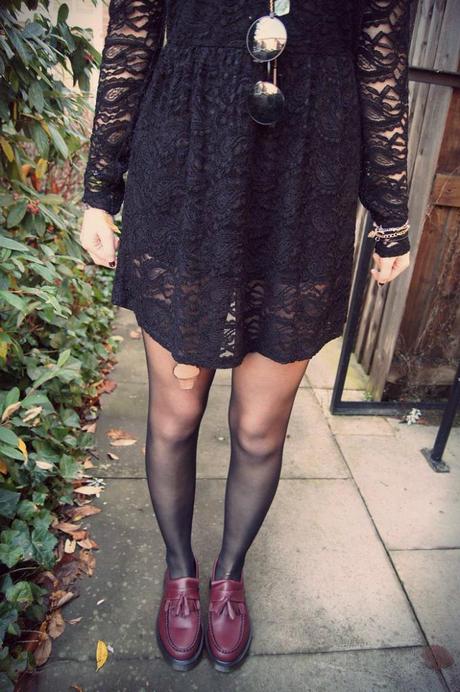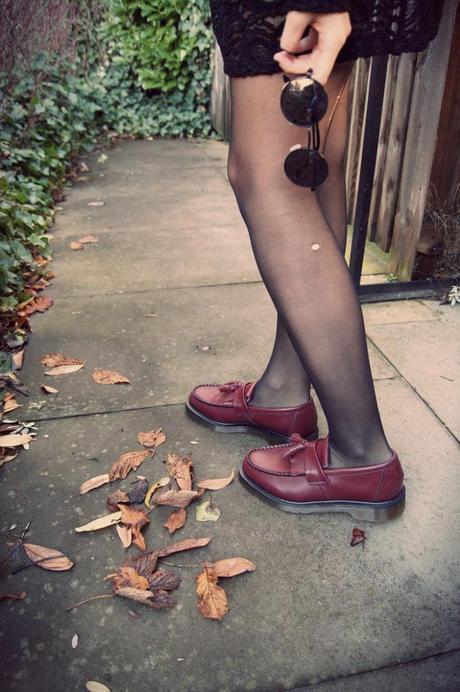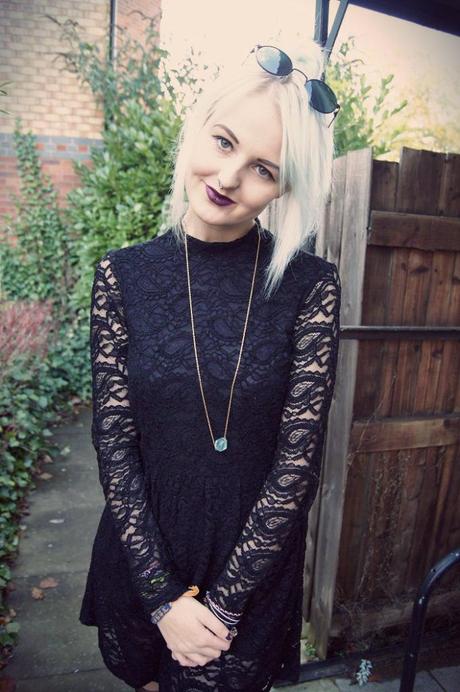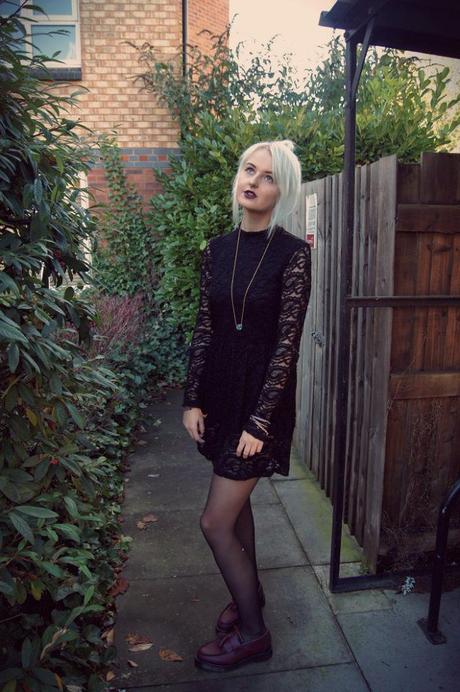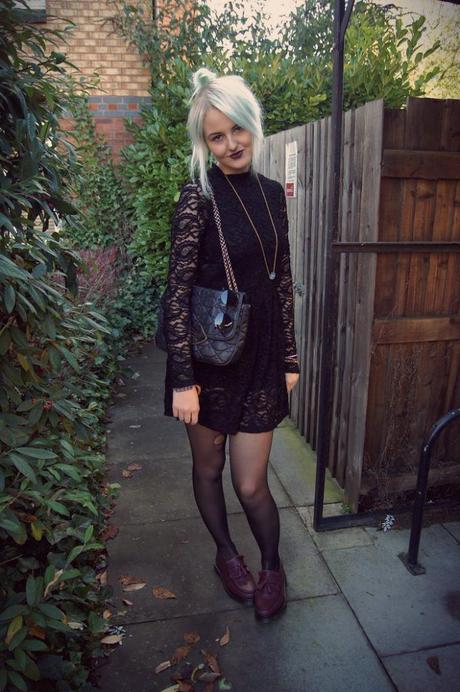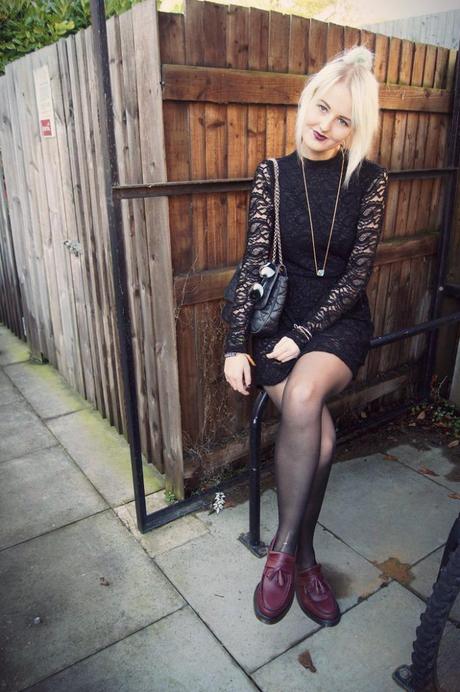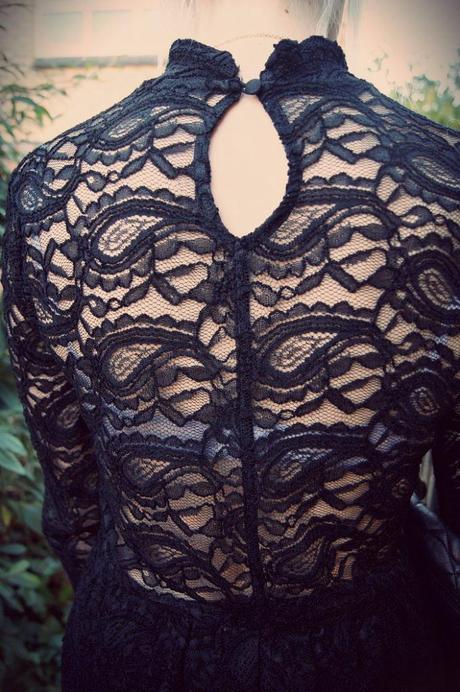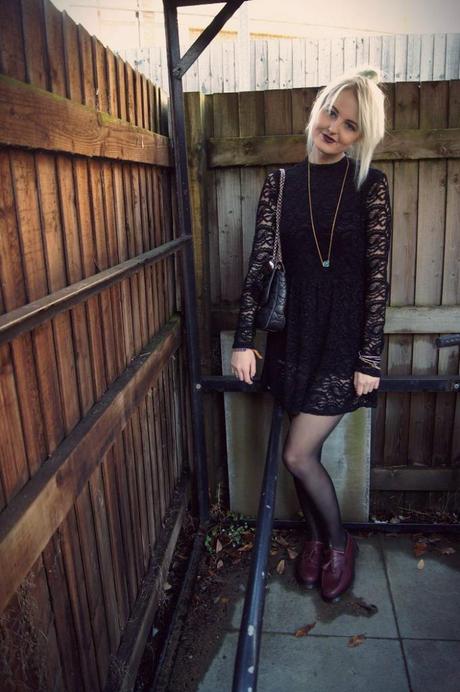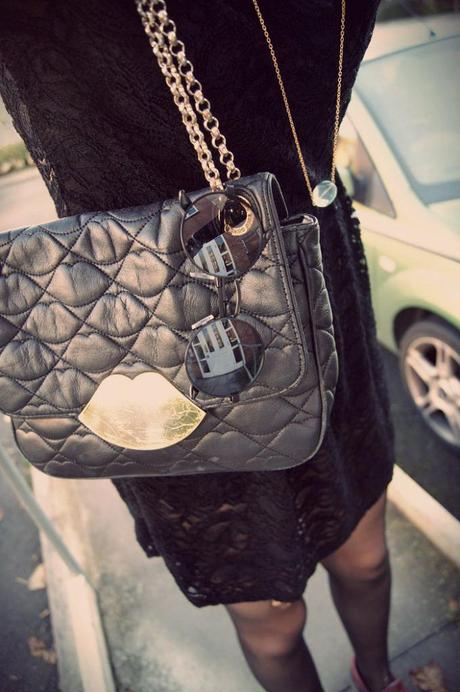 Dress - Topshop / Tights - Primark / Necklace - c/o Deliah Dust / Bracelets - c/o Raffles Bizarre / Glasses - c/o Firmoo / Loafers - Doc Martens / Bag - Lulu Guinness 
I got sent these glasses by Firmoo, they offer a really good blogger's programme. You can choose any pair of glasses or sunglasses for free and you have to write them a quick review. It's definitely worth checking out as they have a huge selection of really cool designs! I LOVE the pair I got below and saw them on someone else's blog so thought I would get the same pair, but i'm not sure they suit me too well! Regardless they are super super cute and i'm definitely going to wear them all the time anyway! They are really comfortable and good quality and come with a protective case and cloth to clean.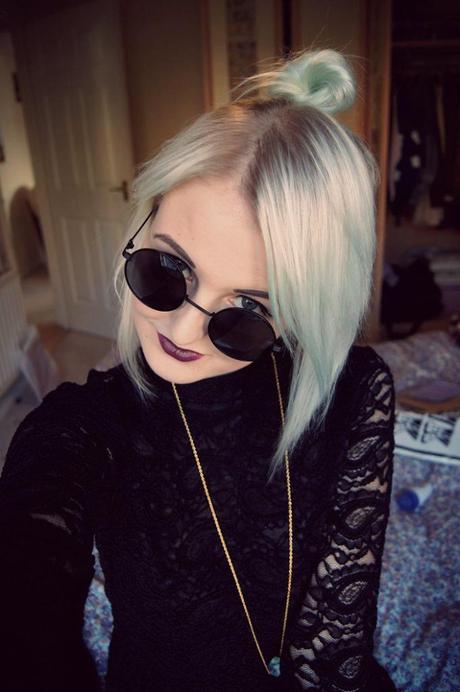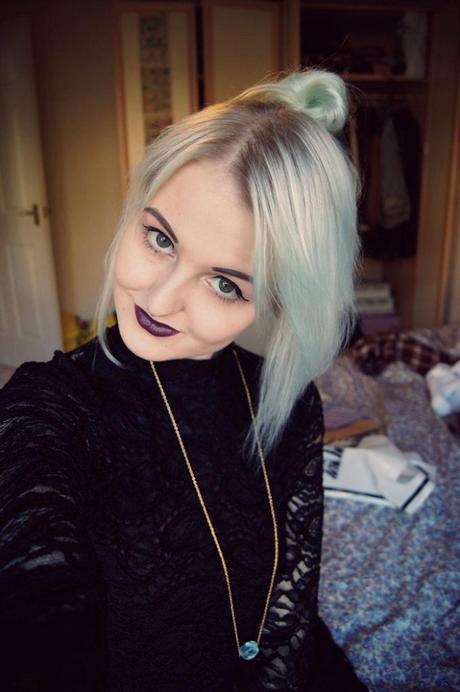 Please excuse my roots yukkk. I just don't want to kill my hair :((((
Let me know if you apply for any of the glasses from Firmoo, it's definitely worth looking.
Have a lovely week,
Jessie
xoxo