I told myself that putting the tulips at the side of the house instead of in the front garden would keep them safer from the deer, but I may have just told myself that because their colours matched my orange/yellow/red theme in the Sun Garden.  
I also could have just tried 25 in the first year instead of 75, but some times you just have to go for it.  Maybe next time I try something so risky I will scale back on the size of experiment.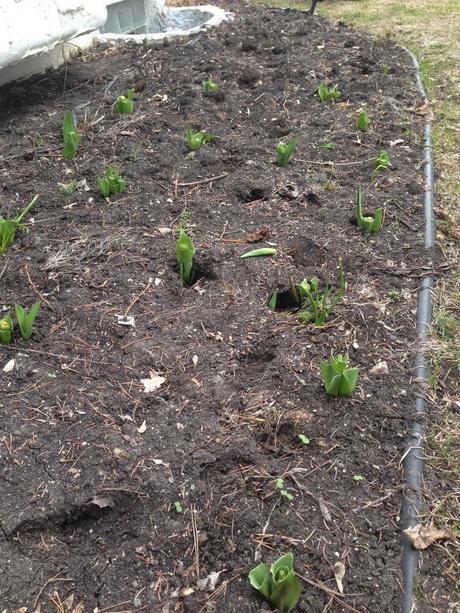 Prints are clearly visible amongst the tulips stubs.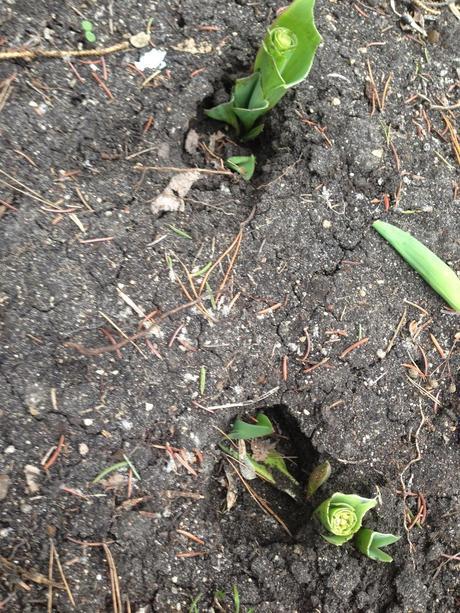 The weight and shape of them clearly indicating (hungry) deer.

What they left behind was actually fairly interesting from a close up perspective.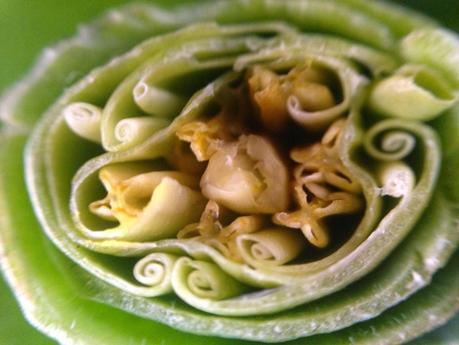 Even beautiful.  
But not as beautiful as the tulip in bloom.
If only I had planted them in the fenced-in back yard they may have survived and I would not be faced with this conundrum: do I rip them out on the assumption the deer will be back each spring and they are not worth saving or do I transplant them to the apparent safety of the back yard knowing they will not look as good in their second year? Any assumption that the deer will not be back next spring is foolish and leaving them in is not an option; their foliage is too distracting once it is passed its best to justify without the normally attendant vibrant splash of spring color.  
In other words they need to pay their way.
What would you do?
***Sharing with Garden Tuesday,  Tuesday Garden Party, Nature Notes and Home Sweet Garden Party