About the Book: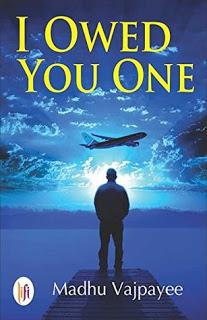 Publisher:

LiFi Publications Pvt. Ltd.
ISBN:

978-9386191281
Format:

Paperback
Pages:

258 pages
Price:
275/-
Dev Khanna has a perfect life with his loving wife Radhika and son Neel in Melbourne, Australia. But there is something from his past that keeps gnawing him, an open wound that is a reminder of a debt. His present is very flourishing and future promising but what happens when the past comes knocking? As the skeletons begin to tumble one after other from the cupboard it is now threating his present.
Join Dev on a journey that spans across the tall skylines of Melbourne, the royal Dilwalo ki Dilli to the dingy streets of Moradabad as he battles love, religion, politics and fear questioning his own beliefs at every step. Will he be able to make peace with his past and save his future? Will humanity lose this battle against everything else?
Book Links:
Goodreads * Amazon
Feedback for the Book:
5 Stars "With an intriguing
and powerful theme, the author has chosen a realistic and suspenseful plot with
all its subplots tied very well. The characters are realistic and believable.
Descriptive writing style along with the confident tone of narration with the extremely
good use of vocabulary made it easier for understanding. The suspense that
starts building up in the midway is being handled with utmost care and is taken
care that it does not loses its grip and holds the capacity to keep the readers
engrossed till the last page." ~ Nikita onAmazon
5 Stars – "Entwined in the
backdrop of a courageous young man who let go his turmoiled past and commits
himself to love and fulfill his duty without self-interest to be an ultimate
winner, the author constantly reminds and beautifully conveys that secularism
means humanism and peaceful coexistence. The book has all the makings of a
Bollywood blockbuster. A must read for everyone..." ~ Namita Dimrion Amazon
4 Stars "The
story line is no less than a thriller. It has all the elements for a perfect
entertaining read. Romance, action, drama, mystery, socio-political angle and
lots of thriller. Thoroughly enjoyed reading this unpredictable tale of Dev and
travelling across continents with him to witness what is the extent one can go
for a loved one. There are some scenes that left me goose bumps, because of how
real it all felt." ~ PrivyTrifles
About the Author: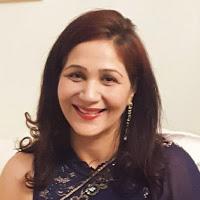 Dr. Madhu Vajpayee- the writer is born somewhere in those hospital corridors where she has spent the last two decades of her life. Witnessing life at such close quarters pushed her to capture the enigma of life in her words and slowly it became her passion. After writing several medical papers and chapters in books, she started her journey in the literary world. Seeking Redemption was her first fiction book which is now followed by I Owed You One.Having done her graduation, MBBS from King Georges Medical University (KGMU), Lucknow she went ahead to pursue her post-graduation, MD from AIIMS, New Delhi. She was a faculty at All India Institute of Medical Sciences (AIIMS), New Delhi having been associated with management of patients living with HIV/AIDS. She is now settled in Melbourne, Australia with her family, where she is devoting most of her time to writing, the passion that she couldn't pursue earlier because of the demands of medical profession and commitment it requires.When not creating stories, Madhu enjoys reading and traveling.Contact the Author:Goodreads * Twitter