This coming April 29th to May 1st as part of my spring Living The Art Life™ tour, I'll be joining four other amazing artists in New Brunswick, Canada for a fun-filled weekend at the Quartermain House Creative Retreat. Along with Marie Browning, Eileen Hull, Lorine Mason, and Laura Kelly Walters, I will be teaching some fun art workshops guaranteed to get those creative juices flowing.
The retreat begins with an opening reception Friday evening where we will all have the opportunity to meet and mingle. You'll even have the chance to tour Glinda and Eileen's vintage trailer Scotty. Half day and full day workshops run all day Saturday and Sunday. and lunch is provided. It's sure to be a weekend filled with inspiration and laughter!
The workshops I'll be teaching at Quartermain House Creative Retreat: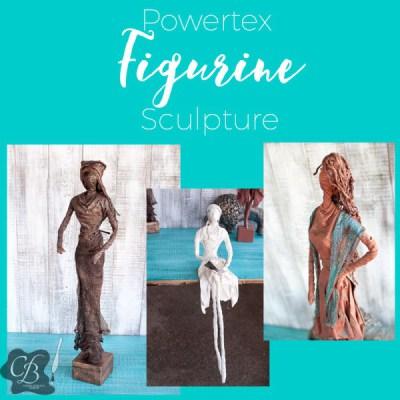 Powertex Figurine Workshop (Full Day)
Making a fabric sculpture allows complete freedom of expression in creating wonderful figurines that have their own individuality and presence. I'll show you how to construct a wire armature that is 'mummified' and then 'dressed' and draped with fabric dipped into a fabric hardener. From there I will guide you step by step to transform your armature into a unique sculpture (a lady, a golfer, an Angel). What will you make?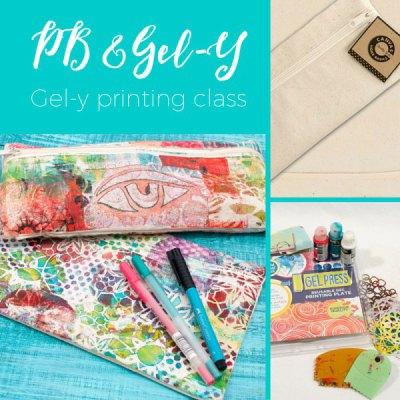 PB and Gel-y Workshop (Half Day)
Have fun printing with Gel Press® gel printing plates, The Crafter's Workshop Stencils, DecoArts paints, inks, and more creating your own Pencil or Brush Bag. Using a newly released zippered bag by Canvas Corp, I'll guide you through the steps to create this personalized bag you can then use for your pens, brushes, markers, or make-up.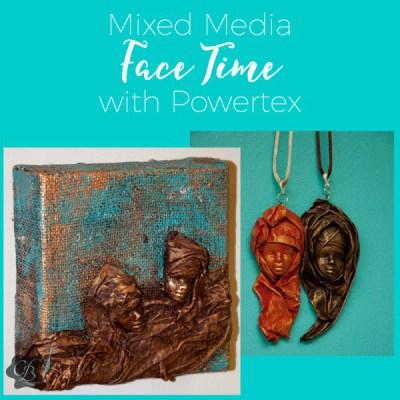 Facetime Workshop Half Day
Join me for some fun Face-themed mixed media projects using Powertex textile hardening medium. You will create at least one Face pendant that can be turned into a necklace, broach, or pin. In addition, you will create one mixed media chunky canvas also using faces.
Head on over to the Quartermain House website to find out more about all the workshops and activities for the weekend and register! >>> Quartermain House Creative Retreat
Come create with us!