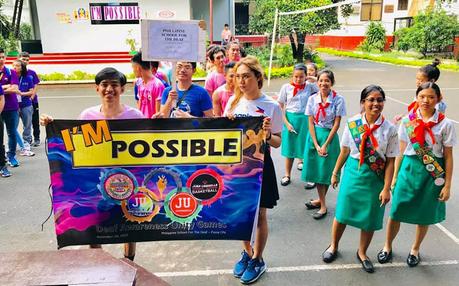 A Deaf Awareness event is a massive help for us – hearing - to fully understand the shortcomings of the deaf. "Deaf Awareness Month is a national month of celebrating deafness. It is observed annually throughout the month of November" said the teacher from
Integrity Deaf Crusaders
. From the combined effort of
Juan Umbrella
– a BPO employee engagement team and its volunteers; I was able to join and celebrate equality and inclusion.
Advertisement by Google:
"I'm Possible" is an outreach program and a unity game held at
Philippine School for the Deaf
on November 16, 2019.  PSD is located at 2620 F.B. Harrison St, Pasay, 1702 Metro Manila. It is a half-day sports event between the volunteers from Juan Umbrella versus the varsity player from the said school – PSD.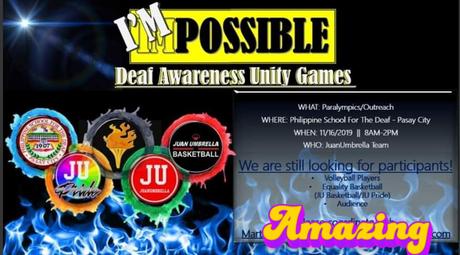 The event starts at 8AM with a parade of the players and the proponents of the program. Next in line is the parade of colors, doxology and flag ceremony. The hype of Zumba opened the energy of everyone, followed by volleyball, basketball and equality game – LGBT versus PSD.
The awarding of the winning teams and the most valuable players are the most awaited part of the event. Aside from the medals and trophies, Juan umbrella donated balls and goods. The event ended at 12:00 Noon with free lunch.
Undeniably, one thing that I have learned from the event; They Might can't Hear Us, But They Can Feel Us and Mostly, they can play fairly with us.
YOUTUBE:
Facebook Watch:
PHOTOS: