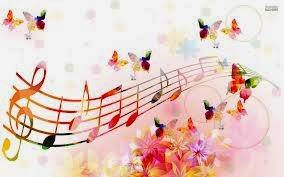 Much for me to dream about this week. I dream of an orderly existence in my new home –decades of rubbish and clutter ejected - sitting serenely in pristine, tidy surroundings, where there is a place for everything and everything is in said place. I can dream.
I dream that Valeri Belokon jets in to Bloomfield Road, saves our beloved club, reinstates our revered manager, allows him to do the job and thus enables a steady climb to the play offs in May. I can dream.
I dream that my fellow citizens collectively wake up to the fact that the charlatan chancer, Farage, the emperor with no clothes, offers nothing but an Ď‹ber- establishment, insular, bigoted future, cut off from the rest of humankind. I dream that the Labour Party has the guts and vision to become – well, a Labour Party again. I can dream.
Before I become too depressed, here's a poem I wrote in response to a writing exercise which focused on seeing an aspect of somewhere familiar in Blackpool in a different way. It really is a fantasy, from the person who frequently has to move seats in theatres, football grounds etc. because of vertigo. Climbing onto the roof of the Winter Gardens is never going to happen for me, yet when I read this poem, I almost believe that it could. I can dream.
A Blackpool Fantasy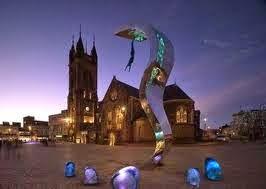 Winter.
Wind whistling, litter rat-tat-tat-ing,
no-one around, just me,
no-one looking, just me.
I climb into the zip-wire harness
on the roof of the Winter Gardens
and start the slow descent across St. John's Square.
The softly glittering jewels of light through the church windows
rise up to meet me
and I glide effortlessly to greet the silent stone tiles.
Sheilagh Dyson
Thank you for reading.
Sheilagh
Email This
BlogThis!
Share to Twitter
Share to Facebook
Reactions: