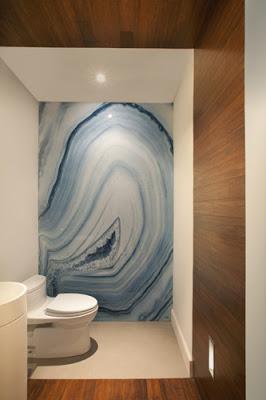 I have been in love with agates and all things of the mineral variety since I was a kid.  There's magic in those stones.  The luminosity, the cloudiness, the striations always fascinated me.  While seeing these beautiful rock formations in interiors is not new, we are certainly seeing more of them.  They are proliferating into all forms of home decor, which, as Martha Stewart would say, is a good thing because the Feng Shui principles tell us, "Agate combines the strength and solidity of stone with the fluidity of water and translucency of air," thus incorporating several of the five elements at once.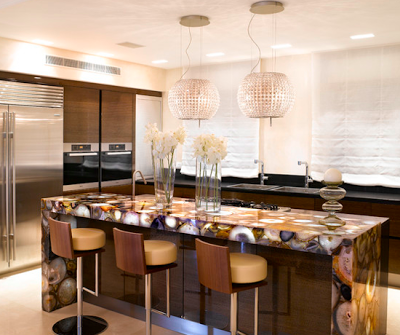 Agate is technically quartz, a semi precious chalcedony, a crystalline form of silica, that is found in the crevices of volcanic rock or in geodes.  Whether adoring, co existing with other materials, or standing alone, it is one of the great visually stimulating undulating patterns.  It is protective and grounding, healing and balancing.  This little geode has super powers!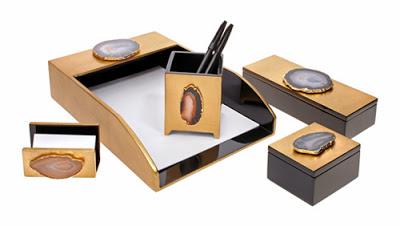 Brass and agate desk accessories from Rablabs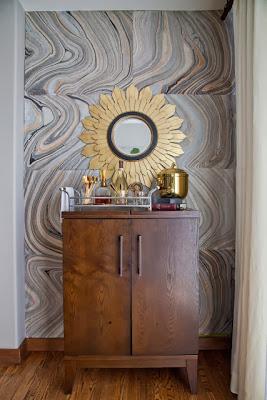 Don't think painting the look is any less fabulous.   My friend Susan Jamison of Bridget Beari Designs painted a show house hall in a neutral agate pattern.  It is seriously swoon worthy, and I may have to copy it.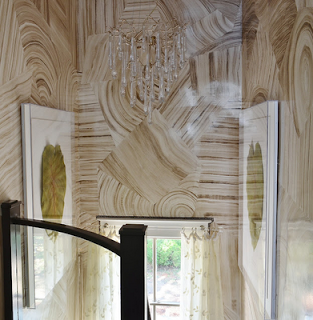 Printed on paper or fabric is a much more cost effective way to bring the energy into your room.  There seriously is nothing you cannot do with this pattern.
I LOVE
Kimberly McDonald's
jewelry and now she has a home collection to covet.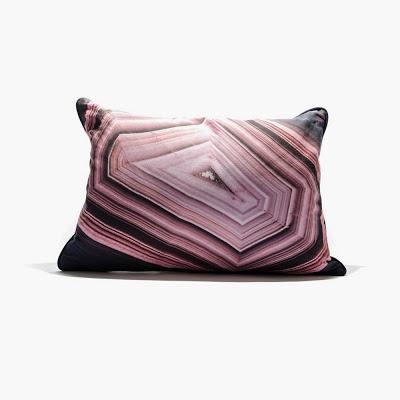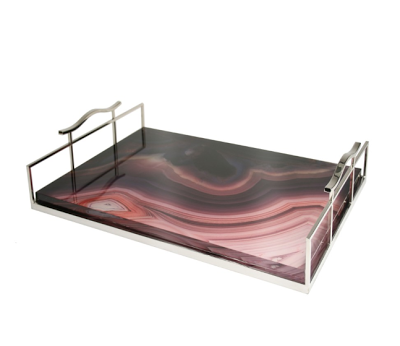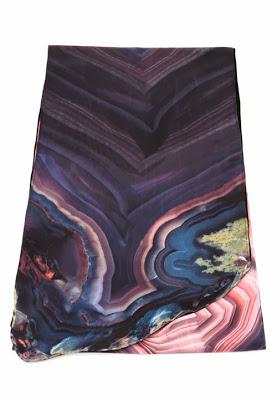 Kimberly's collect can be seen at 
Bergdorf's
and
Forty Five Ten
in Dallas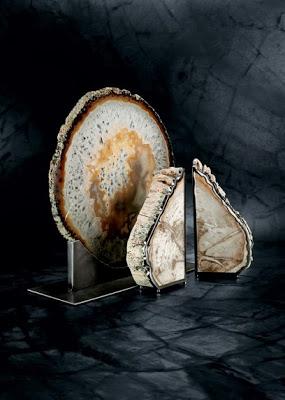 It looks good adorning anything!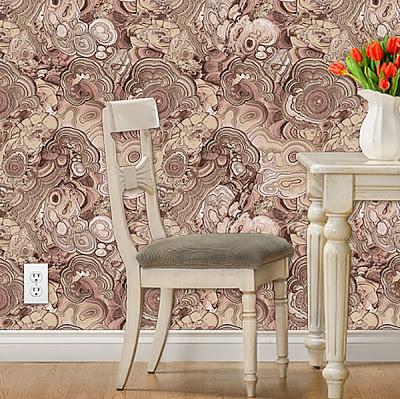 Agate wallpaper from Spoon flower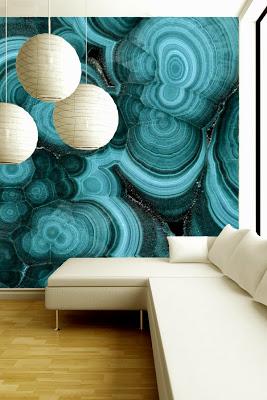 wallpaper from Brenda Houston Design
Anything!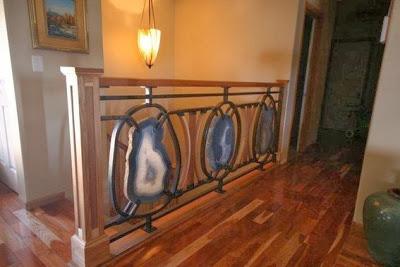 Hickory Craft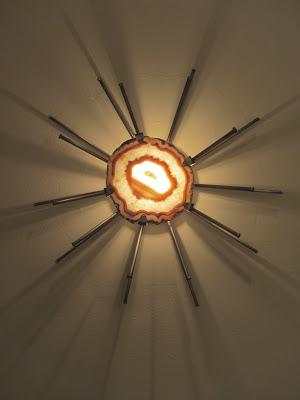 Book matching stone always leaves a lasting impression.  The stone is cut (or painted) where by the graining continues in it's natural pattern and it appears to create a mirror image = to die for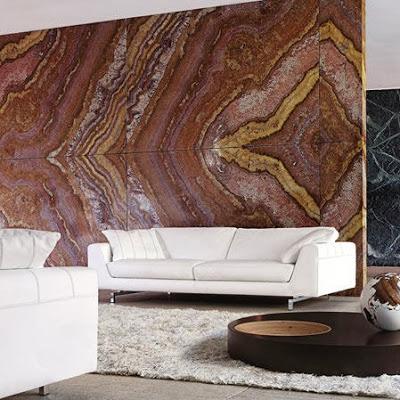 Agate makes a great material for lighting.  It makes the perfect choice for a rough luxe interior with it's organic and elegant properties.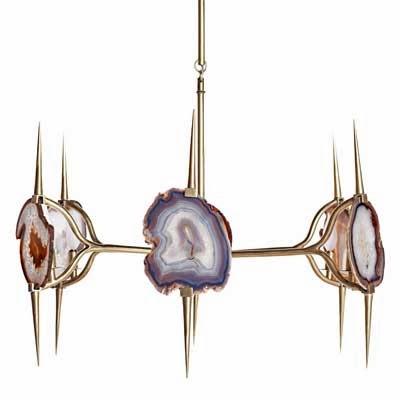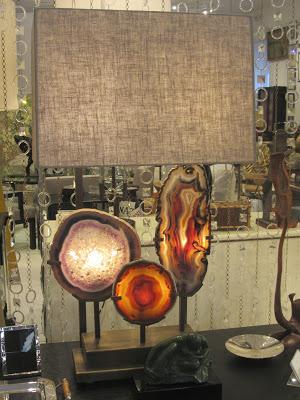 It makes a great table too!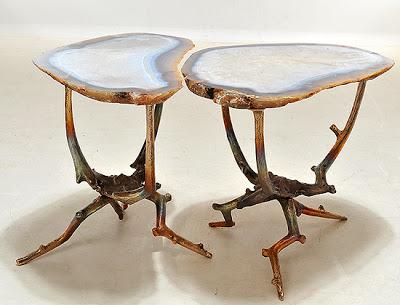 One of the most beautiful ways to highlight agate's natural beauty is to back light it.  The stones take on an "other worldly" quality with luminosity, and the smallest details and colors are brought out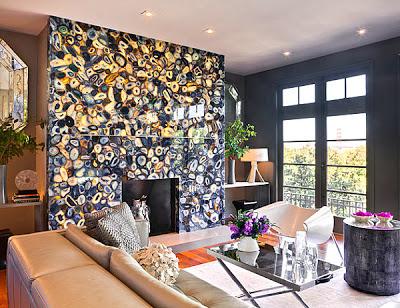 Applegate Tran Interiors
There is nothing an agate can't accentuate ~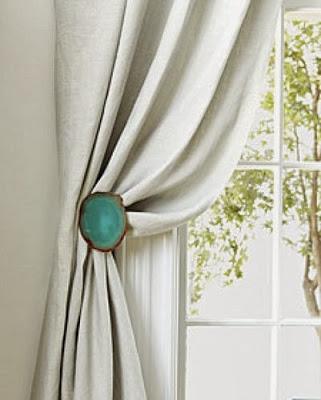 via Martha Stewart Living
or decorate ~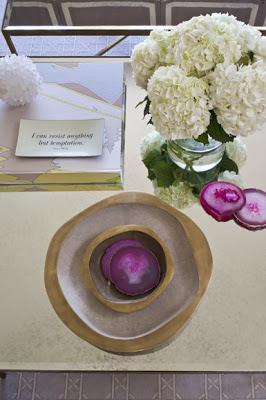 It just always looks great!  Could you use a little agate to light up your life?  Dare I say, if not in your home, how about a small personal accoutrement??  Remember, it's HEALING!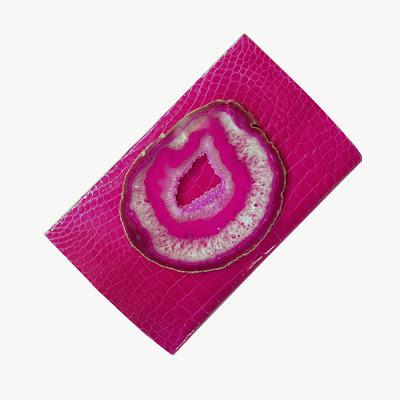 Paige Gamble clutch