HELLO WORLD!
Just making sure you can hear me all the way there in the Bloggersphere!
To be honest, dear bloggerspherians, I'm so bad with introductions and the very beginnings. But I suppose we need to all start somewhere! 
So here I go...
My name is Tanja. 
I am a mere 20 years old, but I don't feel it. 
I am a camera whore, I admit. But I can't be blamed. When I was born, the first thing my dad did with his first union check was get a Nikon camera (and this was way before auto focus, auto lighting, auto-inspiration...) and started snapping away. When I talked, walked, ate, pooped. The camera was always in my face. Thanks Dad! 
Here's a recent self portrait: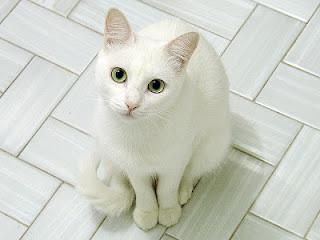 Alright, I kid, I kid. But look at that face!
I look something like this: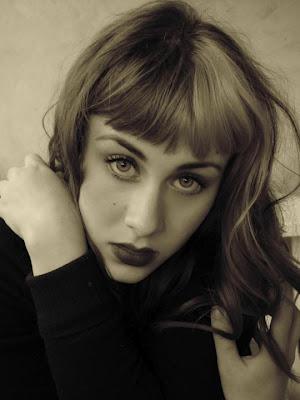 Wish you had the cat back, don't you?
I don't always look this serious and dramatic in real life. I * usually* always smile!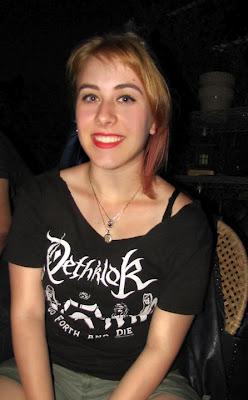 WARNING: SAPPINESS AHEAD!
At the tender age of 17, I fell in love. I fell deeply, endlessly, hopelessly in love with the most beautiful man I've ever laid my eyes on. I fell in love so fast & hard, I bruised my ass. Today, we're happily engaged, living together in Croatia (I'm born & raised in Queens, so when you read my blog, imagine Carrie from King Of Queens reading it to you), and making the best of what we have. I'm so thankful that I'm able to make a life with him. I have a zest now that I've never had before! But I'll make sure to explain this long, very sappy story as we all get better acquainted...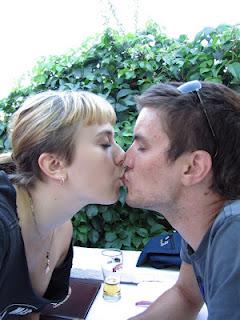 If it was up to me, I'd eat Chinese & Japanese food all day, everyday.
Snuggled up in a warm blanket with my sugar plum, our booboo bear Fatso cat near our feet, a bowl of chow mein and ATTACK OF THE 50FT WOMAN!!! playing on a VHS tape. 
Yes, that's my idea of the perfect life! And my life is almost, if not already, my definition of perfect It has it's ups & downs...we can't expect the road to always be smoothly paved! But I'm learning, and living, and breathing. We're healthy. Could we ask for more?
I
wanted to start this blog so I could expand my wings and fly, meeting new people on my journey. I've learned that I feel the most free when I write things down and chronicle. That's how I feel in my story writing, in my makeup, in my fashion, in my music, in my LIFESTYLE! 
This blog will be a mixture of everything that I am. From makeup, to pinup, to music, to culture, to fashion, to my love of CATS, to RANTING. GAH GAH GAH! Is it all too much to swallow? Here's a glass of milk to help chug it all down!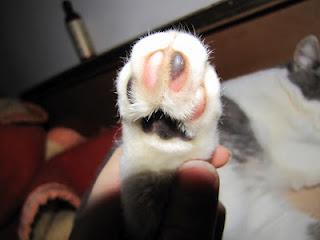 I hope to see you all back here soon xoxo
-Tanja.