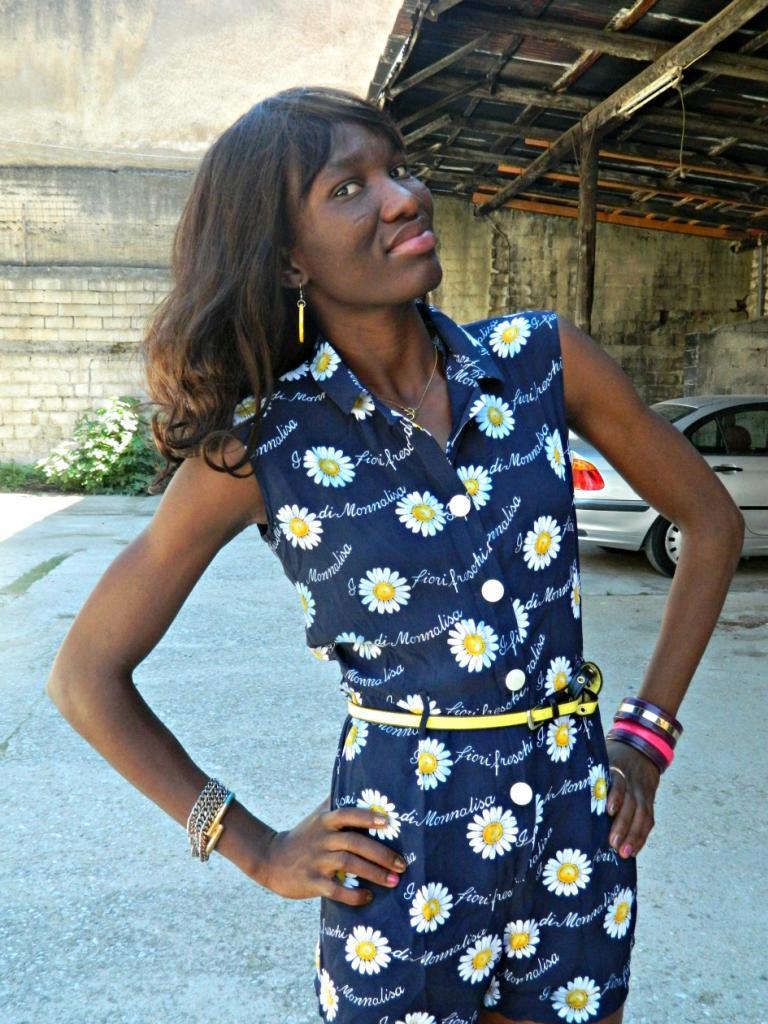 Rompers are just more than the perfect summer go to clothing item, for me and I guess for so many of you out there.This one has been hanging around in my closet for more than I can remember with tag on, I wonder why though.As the title may have given up to you, I love rompers, even though they may seem impractical in so many ways (like when using the ladies room for instance).They also are the easiest to throw on while rushing out for a dinner with friends on a cool summer evening.This is my look for grabbing dinner days back with my friends.I added my favorite "Hello Kitty" hat to make it more fun, I also love the big daisy pattern.I am also officially introducing my new hairdo!!!Do you like my new weave? I think my natural need a little break, thus the new protective weave.I just came back from Patra form a race, been out of town for the whole day.Thank God I won.So are you a romper lover or not?What do you think of my look?Details after the jump...
Outfit Details:Rompers: MonalisaShoes: NextBag: VintageHat: New EraBelt & Bangles:H&MSunnies: Ray Ban Wayfarer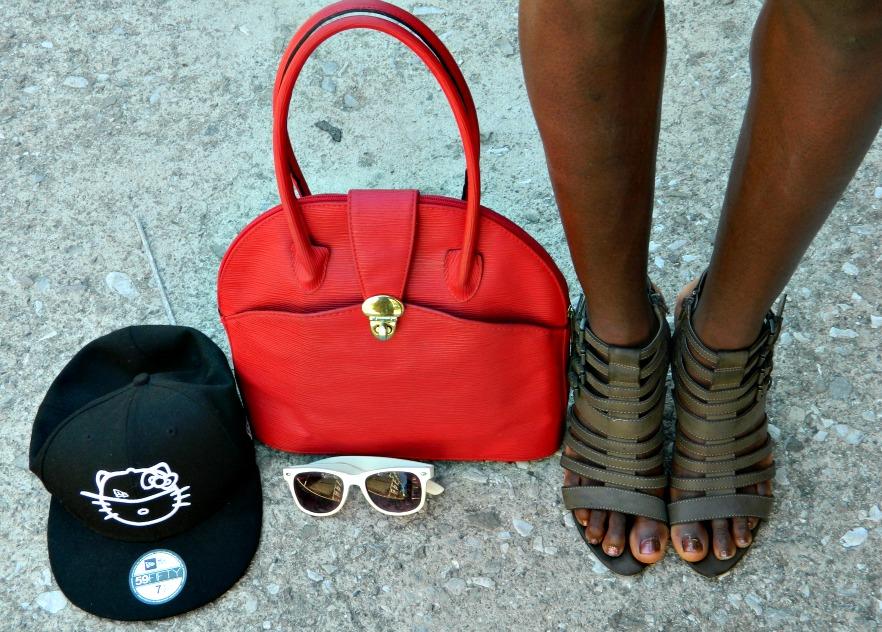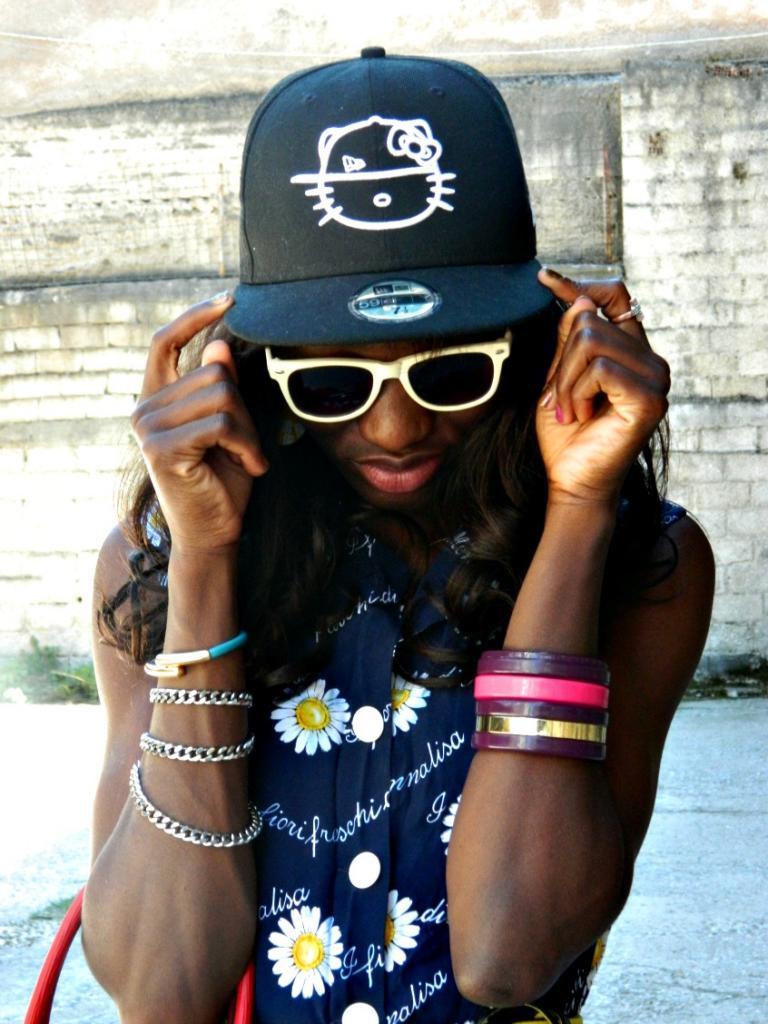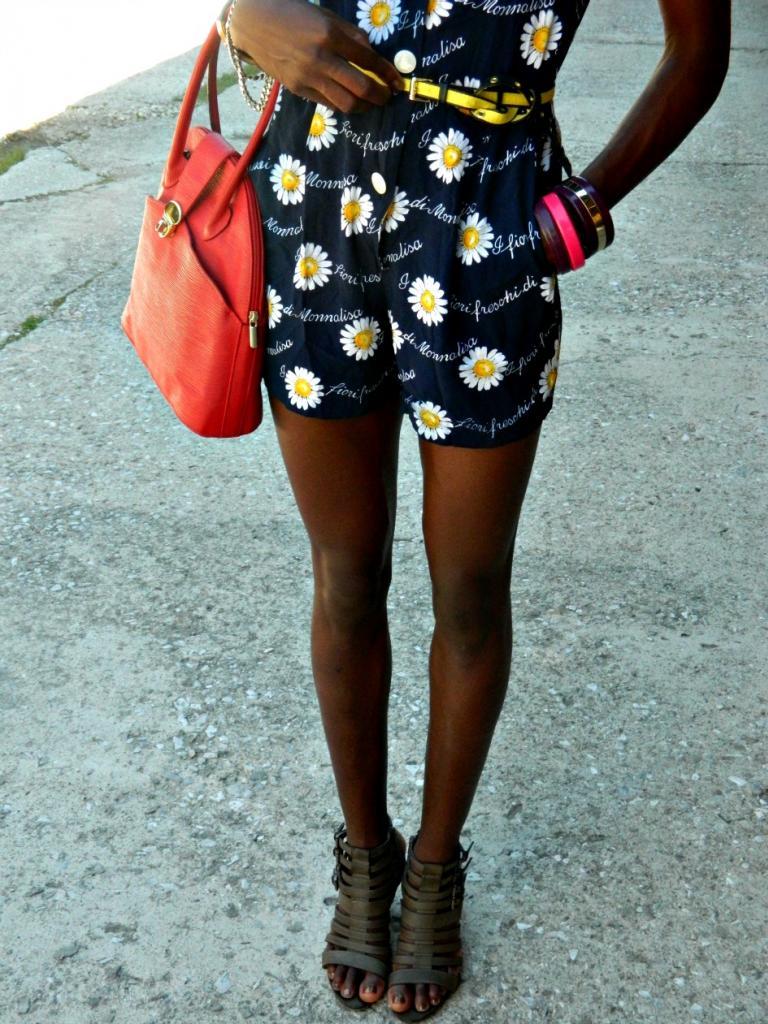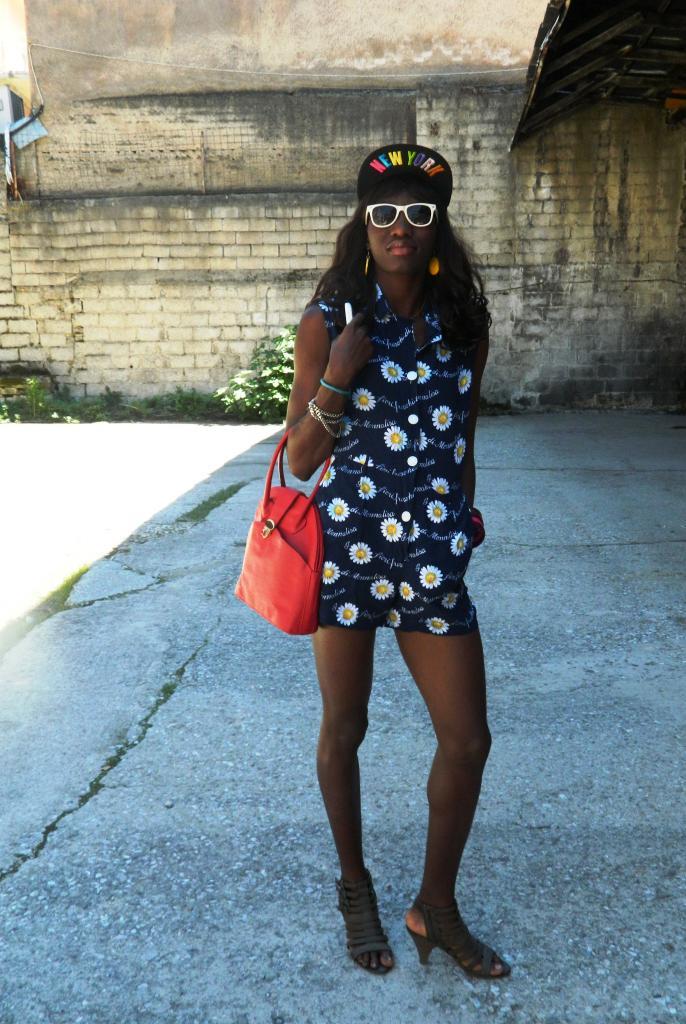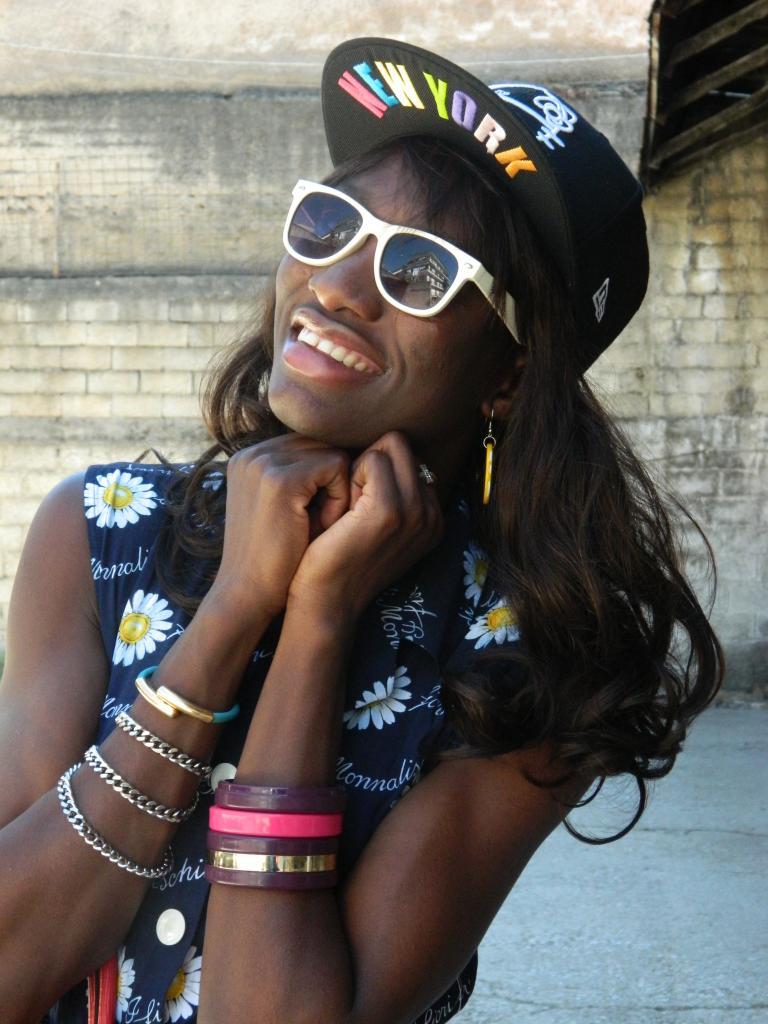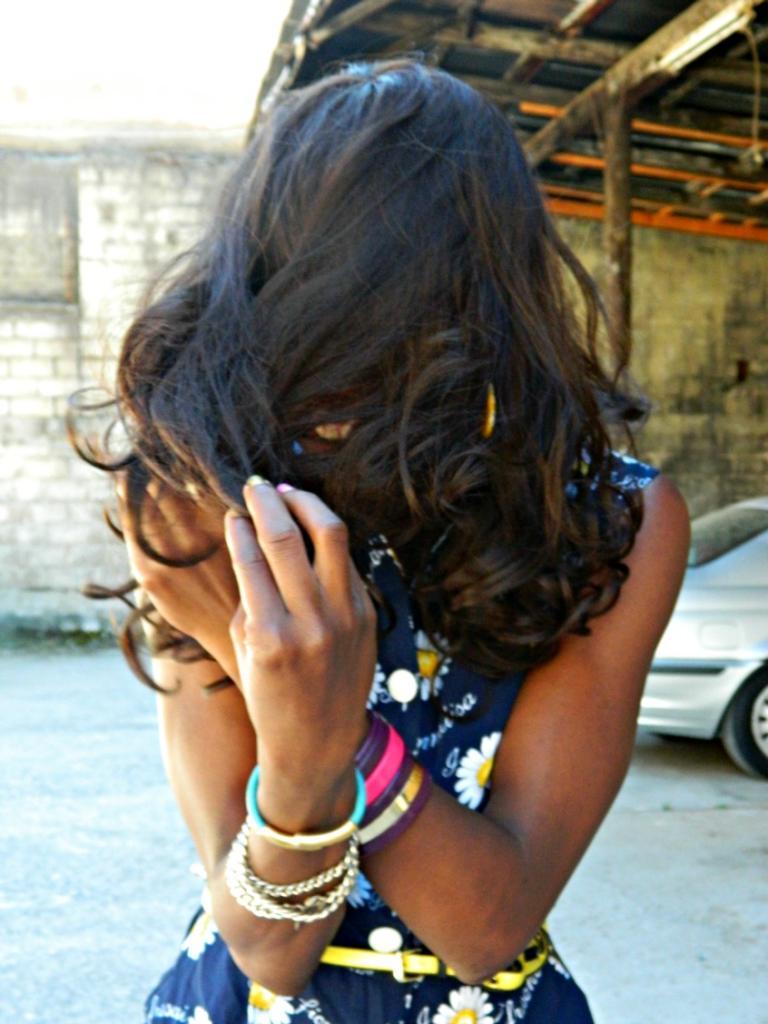 I love playing with the curls and playing "hide&seek with you all!Have a wonderful rest of the week whatever you do lovelies.Be blessed.