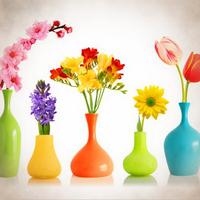 Tuesday, April 17, 2007 at 1:58 PM PDT
You know, aside from certain other matters i had a really great childhood. And one of my fondest memories was playing with my Barbie dolls.
I played with them from the age of five or six up until i was twelve then i grew out of it.
I had a whole lot of accessories that went along with Barbie such as her clothes, town house, trailer, pool, cars, and so on. I had nothing but pure fun!
I didn't ever think the day would come when i was no longer interested in my Barbie Dolls anymore. However, normally a person matures as i did.
Much later on though, during my twenties, i began having dreams about purchasing many Barbies and a feeling that came along with it in the dreams was the great love that i had for playing with them as a child.
Even though all of my dreams come true i could not imagine that i would actually start buying Barbie dolls for myself at my grown age.
A while after i had began working at J.C. Penny's last year i'd go around window shopping, sometimes checking things out during my hourly breaks. I happen to hit a Toys 'R' us and a K.B. toy store and i was once again "captured" by Barbie.
I just couldn't resist starting a collection. One day as i stood at a counter making a purchase a white woman about in her fifties uttered to me that she still "loves Barbie". I've collected quite a few so far, just as many as i had when i was a little girl. I am going to buy a pretty curio to pose them all in.
Post Comment (1) Comments
Isn't it nice to know the Barbie's of our childhood (I have an original from the 60′s) are now worth a small fortune! Yah Barbie!
Posted by Half Century on Monday, April 30, 2007 3:06 PM PDT
http://misslatoya.wordpress.com/2007/08/25/i-love-barbie-she-still-has-it-going-on/