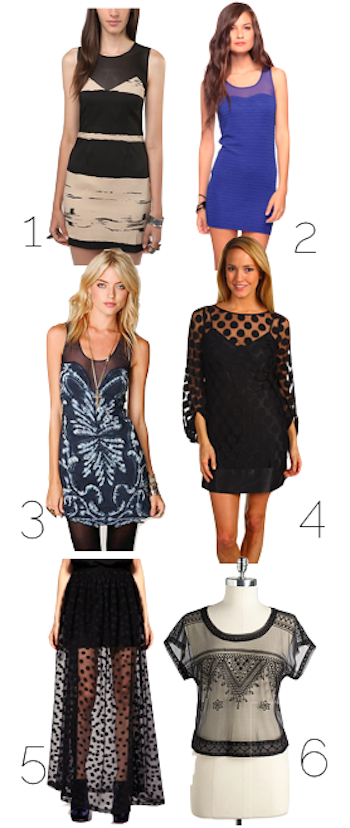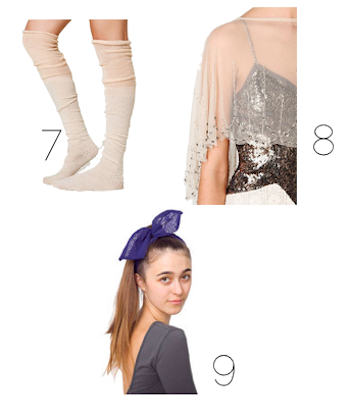 1:Nom De Plume Dress 2: Forever21 Dress 3:
Free People Dress
 4:
Laundry Dress
 5:ASOS skirt 6:Free People Top 7: Free People Socks  8: Free People Capelet 9: American Apparel headband 
This past weekend I wore a friends dress from Urban Outfitters (could not find it online sorry!) that was black with white dots and had mest at the top...it got me looking into this whole look! 
p.s number 9 has wire in it so you can tie it however you want, I have one in black and where it knotted to the side, it works with everything! 
do you like the mesh look?