Spaghetti Painting! All we needed were washable paints and cooked spaghetti.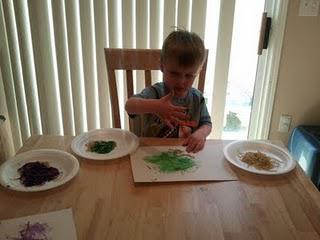 It's okay if you don't have paintbrushes. Spaghetti works just fine.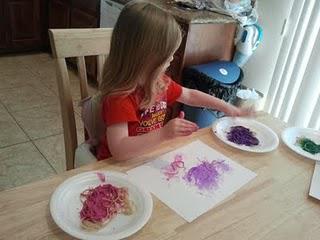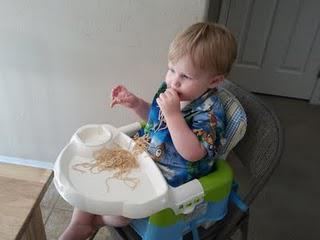 Ok, I just let Dawson have plain spaghetti to play with/eat. He still had a blast.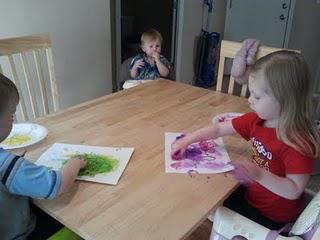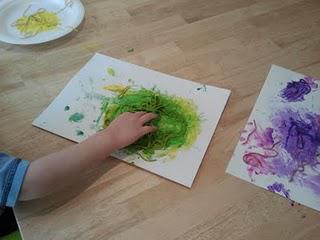 Ky's painting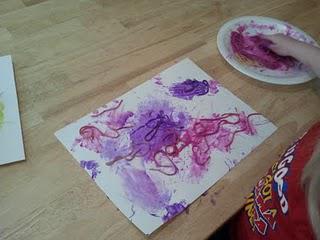 Ace's painting
I got this idea from another creative momma's blog, but for the life of me I cannot find the post to link to so if this was your idea, Thank You! We enjoyed ourselves immensely!

P.S. For those of you who may actually be interested, yes I did go back to Spin today...and I did not die. In fact, I think I did a pretty kick ass job this time around. Feels good. Now you should go try it out. ;)