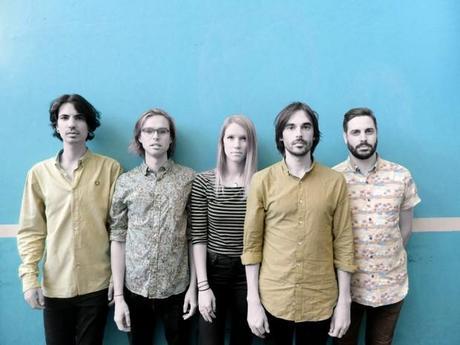 Though it may be winter in Australia, Sydney-based five-piece, 
I Know Leopard
, has created an indie pop track with the buoyant, sunny vibes of summer. Beneath that warm exterior is a message of a search for love as it transforms from cynicism to beauty woven into the reverb-drenched vocals. Floating from insatiable hooks to ethereal echoes, the song combines psychedelic, surf and dream pop elements to create a catchy amalgamation of indie sound that really makes you think. It's a "just right" combination of tones with a solid beat that maintains a genre-spanning, effortless feel. The video for "Daisy Eyes" plays with the concept of blurred transformation, using the simplicity of overlays and black and white to emphasis the song's message and psychedelic fundamentals.
I Know Leopard's
glossy five-track
Illumina
EP is out now and available for free download on 
Bandcamp
.