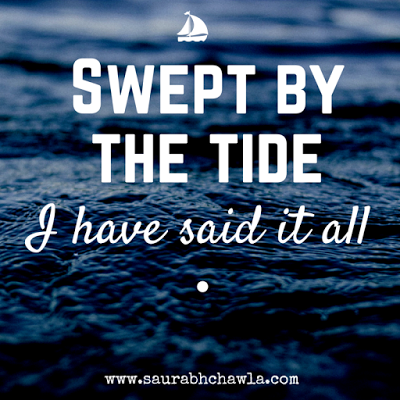 Had to hear all
Listen to none
Life was in hell
I didn't feel well
Behaved like a fool
Thought it was cool
Drowning so deep
Tried but couldn't sleep
Enclosing the truths
Hiding the proofs
Unfolding the lies
Tying the ties


Having strong temptations




Unleashing the revelations




Of the things in wanting 




Why scared of this haunting


Finally, I have to bereave*
Which I did not believe
As a martyr, I grew
To start something anew
Not aware of the saying
Trust to the one betraying
What could be worse
Than burdened by this curse?
*Used in relation to a non-living object.


Click here to read

Deep slumber.......