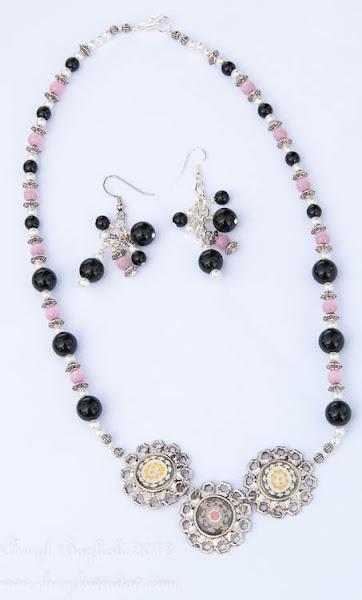 Hello, and welcome back for another view into my studio today.  This week Helmar and Epiphany Crafts have partnered together to bring you some fun creative inspiration.  When I found out that I got to work with Epiphany Crafts charms, I decided I was going to play with jewelry.  A girl just can't have enough jewelry, and I have seen some gorgeous pieces being made my fellow friends and designers.  I've been itching to try my hand at making some of my own pieces and this was the perfect opportunity.  You'll notice I used 3 charms and finished 3 pieces, hence, the X3!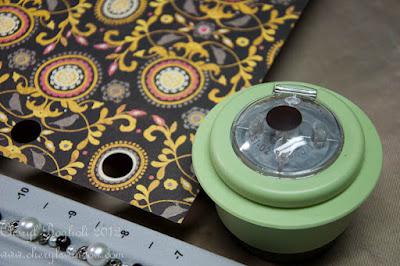 I used some Authentique paper to punch some designs with the SST-02 Round 14 punch.  It was a perfect fit for those little circles and I love the contrasting pink and yellow with the black.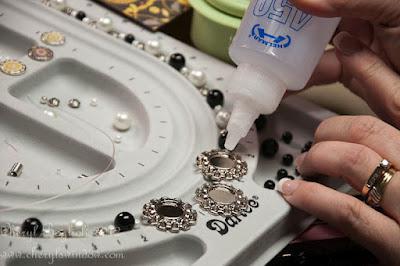 Helmar 450 Quick Dry Adhesive adhered the epoxy inside the charms.  It doesn't take much at all and I know this will hold and wear well.  You'll notice that I changed my mind in the finished necklace and swapped pink beads for the larger white pearls photographed here..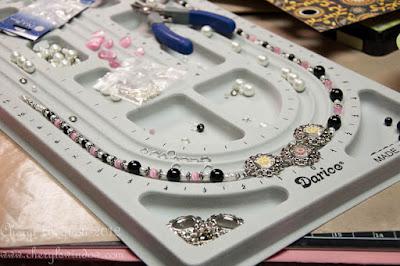 Don't the pink beads look even better with these charms?  I strung the beads and added a lobster closure.  I even finished some coordinating earrings to complete the set.  I enjoyed learning how to properly string some beads and complete a jewelry piece I can actually wear.  I think I'll even wear them at CHA! It was a lot of fun playing with the Epiphany Crafts punch and matching epoxy stickers.  I'm truly eager to play with some more shapes. You'll be able to see more of the shapes available all week at both sites.  I think I'd really like the banners next.  Or the buttons.  Or maybe the squares…or… Make sure to follow along all week over at Helmar and Epiphany Crafts to see what Helmar and Epiphany Crafts can do together.  And don't miss out on a chance to win this punch and these charms along with some Helmar 450 Quick Dry Adhesive over at Epiphany Crafts.Until next time,