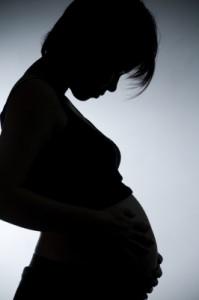 Credit
I heard a plop like sound and the urge not too look down was too strong, there laid splattered in the gray paper is what I can only describe as a hospital's sick bowl was my baby, born at 18 weeks gestation.
I do not remember feeling anything. I had not lost my baby, I had just had an abortion.
I remember the words clearly " Continuing the pregnancy would have significant damage on her mental health". The words my family GP wrote on a form to allow me to have a late termination. I was given internal pessaries that would start my labour, days earlier I had taken pills. I was given a private room and within hours my waters had broken, I too laid broken on the hospital bed. My partner sat next to me the whole time, holding my hand, being the devoted and caring partner standing by my decision. But the fact was it was not my decision. He had taken that choice that away from me.
I had fallen pregnant only five and a half months after giving birth to our first child together.
I had not had unprotected sex, I was sensible, the pregnancy was a surprise. He had already began using our daughter as a weapon against me. Kill this unborn baby or he would kill me and our living daughter, was the choice he gave me. I was tormented, ripped in two. But I knew having another child with this man so soon after our first daughter would be a huge mistake. So I went against everything I believed and aborted my own pregnancy.
Leaving him was not an option, I was too afraid. Instead I allowed him to control me. He would do this for many years to come. I had my abortion 14 years ago now and I do not regret making that decision. I believe I did the right thing.
It saddens me to read others opinions on abortions, we are murders and evil? Let me tell you something, until you have walked in my shoes don't judge me on my choices, one day you may just find yourself in a situation like mine.
Life is not all black and white.