Hello sweet people :) And happy, happy Friday! I really hope that you know where the title of my post came from...the songs "Scrubs" by TLC! Hello 6th grade memories! When you read my #5 at the end of this post, you'll see where the title comes in ;)
As usual, I'm linking up with Lauren at From My Grey Desk to share with you guys my top 5 favorite things from this past week.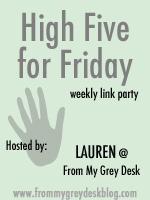 one//  I don't have a picture for this one, but last Friday I ran my fastest mile EVER. 7:16! That's huge for me! Especially because I ran it outside rather than on the treadmill. About 5 weeks ago, my outside mile was 10:03...huge improvement! Big thanks to Amanda for giving me some running advice!
two//  I was pretty stoked when I saw this yesterday! And you know who I have to thank? YOU! :)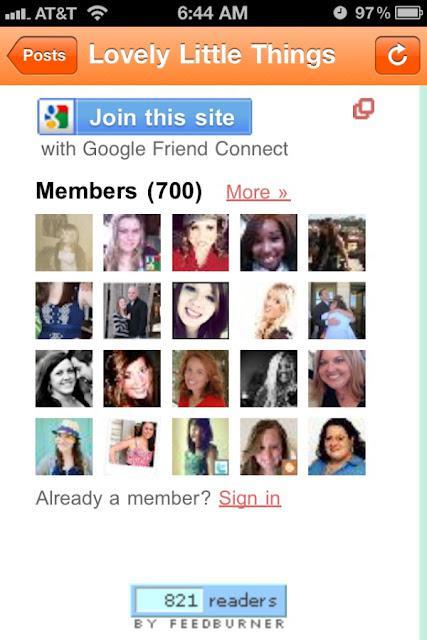 three//  Adam surprised me and came over after work one day :) I threw together a quick dinner, and while I was cooking he sat on the back patio and fed the ducks. Look at how close they came up - they were eating the bread right out of his hands!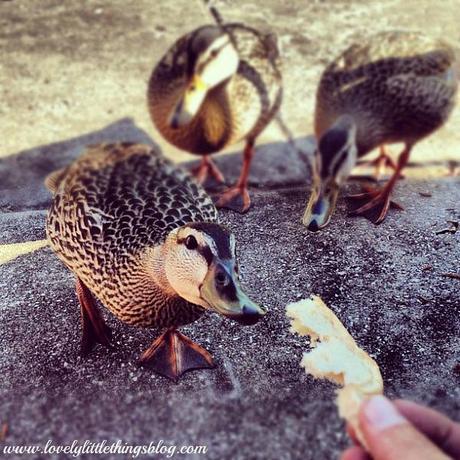 four//  I woke up on Thursday morning and saw this sweet, sweet email on my phone. Seriously made my day! I'm so thankful for people who take the time to be kind & genuine. Thank you Nichola :)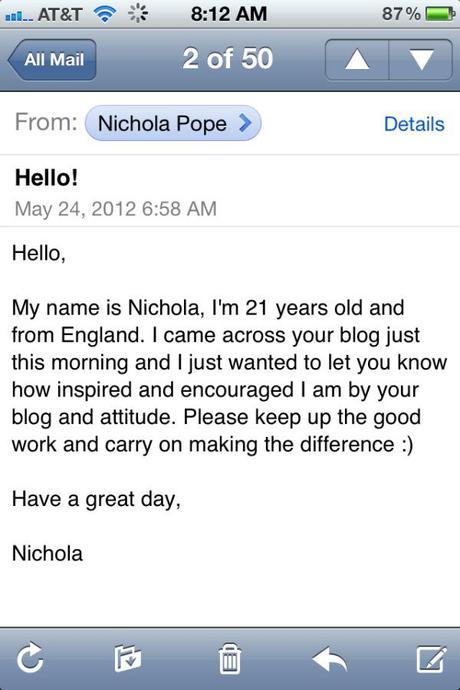 five//  You know that saying, "When you look good you feel good?" Well I normally wear jeans and a v-neck to work, because I hate waking up early to get ready. I'm a baby, I know. Plus, I work with my family and a bunch of 30+ year old dudes (excluding Adam, but I rarely see him at work) so I really don't care about looking fabulous at work. 
My younger brother really cares about appearance and always gives me a hard time for dressing "scrubby" at work. So this week I took the time to get ready and dress nice for work. And I'll admit, it did feel pretty good :) Here are a few of my outfits: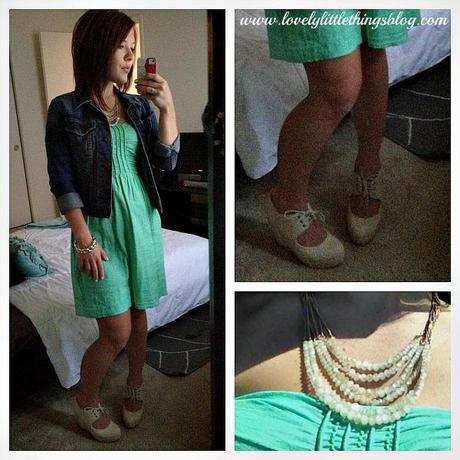 dress: Zara // shoes: Penney's  jean jacket: Levi Store // necklace: Forever 21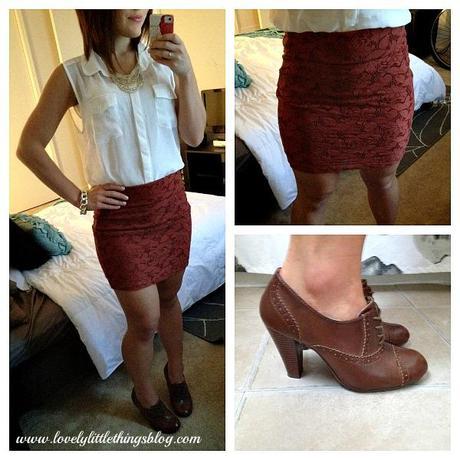 top & skirt: Cotton On  shoes: Payless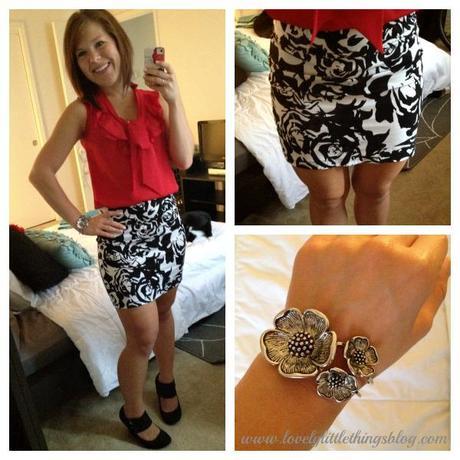 top: LOFT   skirt & bracelet: Forever21
And just an FYI - I doubt this will be a weekly thing...I like my sleep too much. Jeans & v-necks it is ;)

.............................


Enjoy your long weekend, friends! I'm hoping to spend a lot of my time outside in the beautiful Florida sunshine! 
And don't forget to enter the giveaway that I have going on this week...you could win a free header design for your blog by Natasha at Paper Crowns :)
Last thing, I promise! I'm giving away 2 Essie nail polishes today over at Crowley Party!