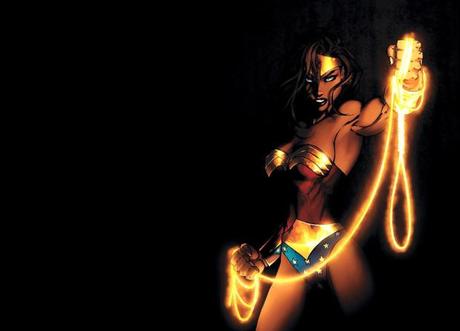 I don't know who I am anyMORE…
This phrase suddenly hits us in times we can't see what is clear, right in front of us..  We miss this as a matter of ego…  The ego wants to share this identity to the world, but something misses it, not because we spend too much time creating what we aren't but focus to much energy trying to interact in the world of form.   This thinking happens to us when we say there has to be an answer.  There has to be something MORE…  More let's stay with this word, for it does has a meaning in when you can say I don't know who I am anyMORE.
You are MORE!!! This is when the soul steps forward and says..  I know I should be thinking of something else, or someone else.. but that is not the point, the point is that the energy you are in that moment is the MORE you are already, you don't need anyone to tell you this, you don't need to seek something in the mind to experience this.  You just stay inside of you, and see the world going outside of you.  This undefined presence you need to stay within is the place everything always looks new.. Always looks beautiful, and never has a negative tone to it, unless you decide to go back inside your mind, and make it something less…
Do you see what I am pointing to here?
The more in I don't know who I am anyMORE…   The sentence is the answer!  The quest is nothing more than your ability to be beautiful..   What will happen to the thinking if you just accept this response and not look for another?
Isn't this how we meet someone special when we aren't looking?  Isn't this how all love flourishes when we aren't seeking to find ourselves in another?   It is a beautiful experience to be in this existence and state the obvious without any labeling.  I don't know who I am anyMORE, should be seen as a positive path to enlightenment and even MORE, to a place where unconditional love to the self becomes the truth.
This is the beginning where we need to look, stop wondering where to start and see that in this state you have started already… How much you miss, is a matter of mind, not a matter of soul.   If you can say this out loud, don't seek it as something confusing inside the mind, or something miserable, see it for what it is, the door to another existence of not being trapped inside your mind to keep you from what you always are, and you always have..   This moment, and how much you glow in this moment, flourishes based on this way of being!
Ever experienced a painful separation, break up?  We recently spoke with a girl who's pain of letting go of someone was a gift, for she found what she was seeking in glimpses he gave her, and not at all what she truly can experience if she learns to give this to herself.
She wants him to wake up, as though he just becomes awake enough to show her he is there, yet something in him doesn't see that he can be fully awake, if he just gravitated to her he would wake right?
This isn't waking up, this is going further into sleep for him, not because he doesn't love her, but his love is limited by his capacity of what he won't give himself.  You see sometimes knowing thyself happens because we label each other and stay in a role that doesn't suit us as what we need to experience.
The more she kept staying with him, the more she enabled him to go deeper to sleep.  Sometimes it takes something to wake another up.  If you give yourself what you are trying to give to him, this is the truth to you that will glow beyond what you can imagine.
I know this sounds as though I am stating it is easy…  Mindfulness didn't happen to me overnight.   It happen to me because I finally lost what I wanted the most….  I know you are wondering what I mean by that but to tell you is not going to make this direct enough.
The moment I hurt her, and she no longer waited for more pain, is the most profound awakening that can happen to anyone.  Not because I was determined to get her back, but because what I was chasing inside my mind told me I would be fixed in being with her!  When I lost her I had to come to a halt to see all the damage it did in the aftermath of my existence.
I had to look at those that I hurt in the face.. To see what I caused in pain because I was in pain is always a great awakener.  But when you can see this in your own face, it is forever in your existence to change this.
If you could see yourself in pain how long would you keep this pain alive rather than realize that because you carry that energy you give it to others and it keeps them from you?
Do you understand how to wake up now… You wake up inside of what was stated here in this moment…
I don't know who I am anyMORE…   MORE is something else.. Not because it is important to embrace, but because without this you will never travel to the unknown place of love that is always trying to get deeper inside you which happens in this moment!
This is here because there is someone out there that wants your attention and your dreams of love are real you do share it but not until you surrender to give what you know is real to yourself..   This is not because I am stating it here, but because out there which is in here deep inside you, is in the realm of MORE…  You can be the energy you know is real..
Just.Believe!
Love deeply,
Clark
Written in response to post http://wp.me/p23sd-bqr