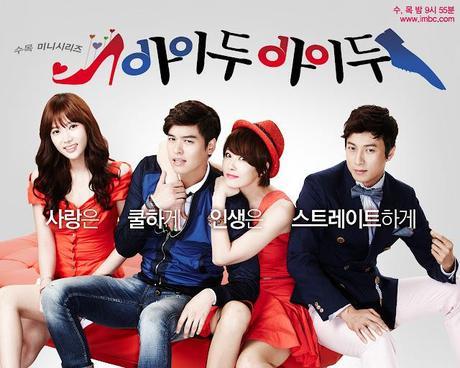 (image from http://seaweedkisses.blogspot.com)
English Title: I Do, I Do
Korean Title: 아이두 아이두
Directed By: Kang Dae-seon (강대선)
Screenplay By: Jo Jeong-hwa (조정화)
(Source: Hancinema.net)
You know those knocked-up stories full of raunchy humor and crude one-liners? The ones with those main characters that you don't really care about, that don't really have a plot, and have a predictable ending that you could, really, care less about?
Well,
I Do, I Do
isn't one of them.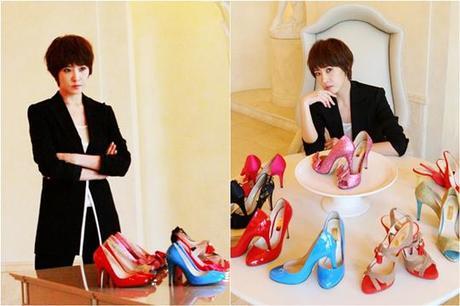 (image from http://myfestguide.com)
I Do, I Do
is a Korean drama about a headstrong, successful shoe designer named
Hwang Ji-an
(황지안)
[played by Kim Seon-ah (김선아)]
who, after a rough and emotional night, finds herself waking up next to
Park Tae-gang
(박태강)
[played by Lee Jang-woo (이장우)]
. The two have a few chance/fate meetings that lead up to this encounter, and they have a few more afterwards, with Tae-gang ending up working at Ji-an's company.
As the story progresses, so do some interesting symptoms that Ji-an is having... and she discovers that she is pregnant. Of course, she finds this out AFTER she starts pretend-dating the charming Doctor
Jo Eun-seong (조은성)

[played by

Park Geon-hyeong 박건형
]
, who actually starts to fall for her.
Suddenly, Ji-an finds herself caught not just by her unexpected pregnancy, but between two men -- the same-age Doctor Jo Eun-seong who cannot let her go, even after finding out she is pregnant with another man's child... and the younger, naive father of her unborn child who works closely with her at her company, Park Tae-gang.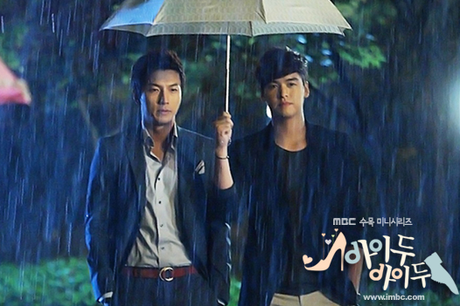 (image by http://vingle.net)
Add to this drama the controversy of unwed pregnancy and single motherhood in South Korea, and you have a complicated, heart-wrenching and heartwarming tale that you simply cannot resist. Plus, amongst all of the emotional moments are comedic moments and humor that won't make you cringe with disgust. This drama's comedic and intense moments all feel real... slice-of-life and drama come together so well in
I Do, I Do
.
For more information about this drama, visit
I Do, I Do
@ Hancinema.
To watch this drama online, visit:
I Do, I Do @ Viki.com
I Do, I Do @ Dramafever.com
I Do, I Do @ Dramacrazy.net
I Do, I Do @ Mysoju.com