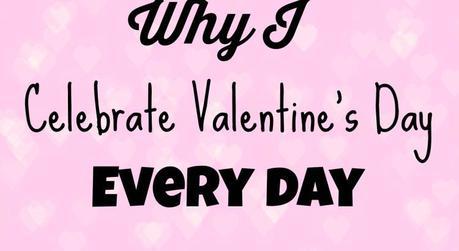 First, thank you to everyone who chimned in on my blogging thoughts yesterday! It really meant a lot!
Valentine's Day is almost here. That special Hallmark holiday that comes once a year where people give gifts and cards to their loved ones to show their love. It seems like each year it becomes more about what to buy than how to celebrate.
I'm seeing a lot more articles written to help with what to buy and what to do for Valentine's Day, such as 6 Valentine's Day Dos and Don'ts, The Ultimate Guide to Buying Valentine's Day Flowers and What Women Really Want for Valentines' Day.
But not many articles on how to celebrate your love.
I remember when Valentine's Day was such a huge deal to me. Back when we were in elementary school and we passed out those adorable paper valentines in a box. We made special envelopes to leave taped to our desks, and our teachers made sure we gave a valentine to everyone in class so no one felt left out.
After elementary school, middle school and high school were just confusing.
Did I want a Valentine? Didn't I? What if I have one? What happens then? What if I don't have one, but someone gives me something, and I don't want to be their Valentine? What if I don't get anything?
Yes. Confusing is the best way to describe those years.
I worked at a gift shop throughout high school and college. And during that time, I witnessed so many people running in the night before Valentine's Day to buy cards, presents, candy… whatever they could find. That's when I realized that this holiday was becoming less about celebrating your love, and more about buying your significant other something to physically show them your love, with a material object.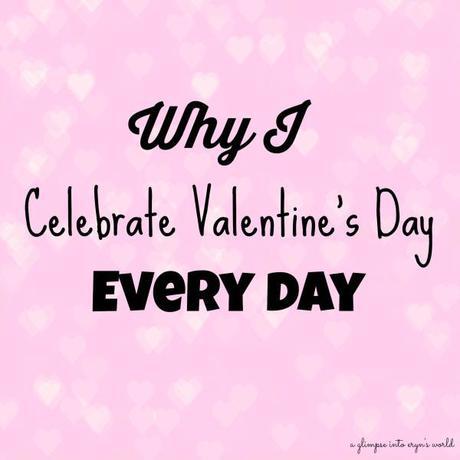 I'm engaged. I have a Valentine for the rest of my life. And I'm madly in love with him.
But I don't need a holiday to celebrate our love. We celebrate it every day.
Sure, I love flowers. I love jewelry. But do I expect it on Valentines Day? Absolutely not.
All I need on Valentine's Day is a simple text telling me he loves me while we are both at work, followed by a cozy dinner in and watching our favorite movies. Just like any other night.
In my world, love is much larger than a single day. Love isn't in the material objects you receive. Love isn't in the cards, the chocolates or the teddy bears.
Love is in that look between you and your partner when you're together. Love are those words you never have to utter because your partner knows exactly what you're thinking. Love is enjoying every moment together, no matter how large or small.
Love is enjoying your normal routine, whether you exercise together, go out to dinner often, or just enjoy sitting on the couch and watching your favorite movies over and over.
Love is so much more than a single holiday.
Which is why I celebrate Valentine's Day every day.
How do you celebrate Valentine's Day?