One of my favourite time of the week is the week-end – how surprising – but more specifically, Brunch time. As soon as we approach it, I already have a bunch of addresses popping in my head! It can be on Saturday or Sunday, whatever, but always with some good company and good comfort food. Here are my favourite ones in three different areas of London:
Tom's Kitchen

– Chelsea
I finally had the chance to try this amazing address this winter thanks to my friend Margaux and definitely recommend you to book a table asap. As Margaux is a regular (wink wink), she would highly recommend you to go there before 12:00 in order to get the breakfast menu. We went there after 12:00 and had the lunch menu which we had nothing to complain about :) We went for some healthy options and shared a little savoury treat, parmesan and truffle chips! I would like to draw your attention to the beautiful colours layered in our plates and on our table :)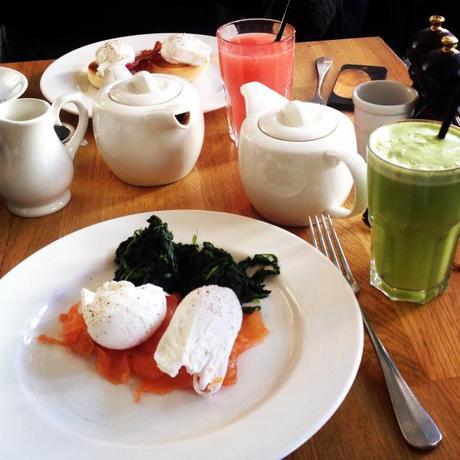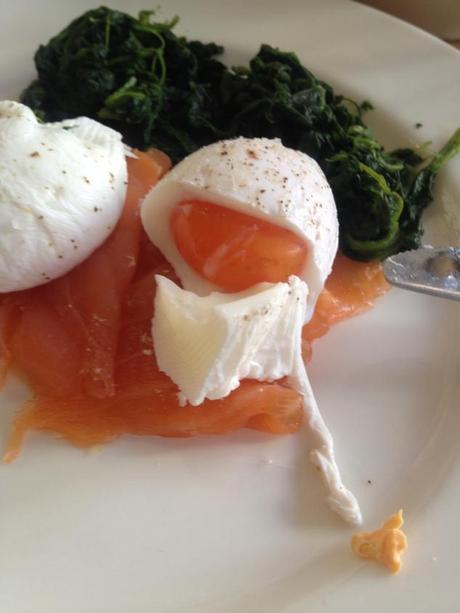 Granger (for the regular ones) has become an institution on Westbourne Grove. Healthy foodistas, show-off-West-London-hipsters, trendy neighbours, or just… brunch loverzzz, everyone will feel at home Bill's cozy restaurant – well, if you are patient and not too hungry to stand in the queue for 30mn to an hour (honestly its worth it but I must admit it, I have committed the crime of leaving the queue to go across the street to 202 Café instead ;) ). Moving on to the menu, LYA's all time favorites are featured in the pictures below. For the savoury pallets: the classic scrambled eggs (which are particularly creamy and melt in your mouth) with some avocado, grilled tomatoes, portobello mushrooms and a cripsy warm piece of toast (with melted butter on top). As there can never be enough food, don't hesitate to order a corn fritter on the side to share!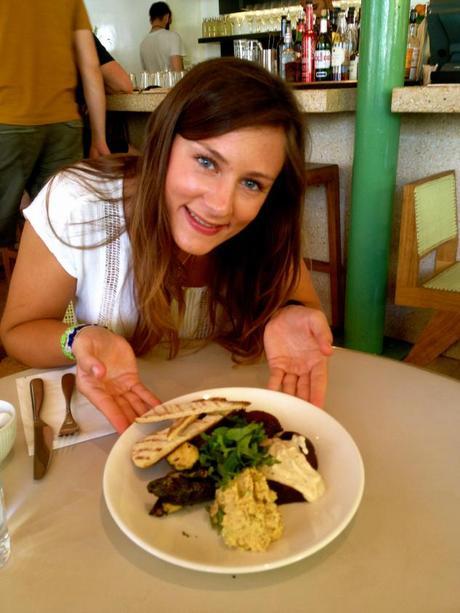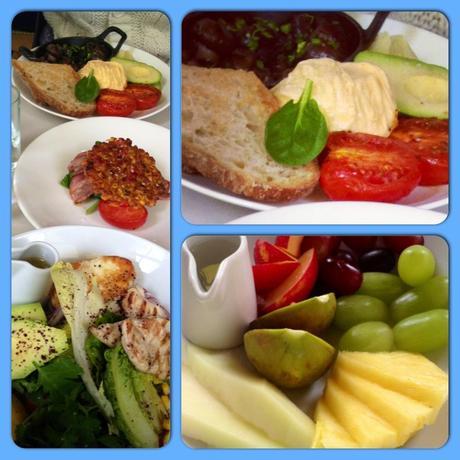 For the healthy bunnies, get yourself a green juice or homemade lemonade :)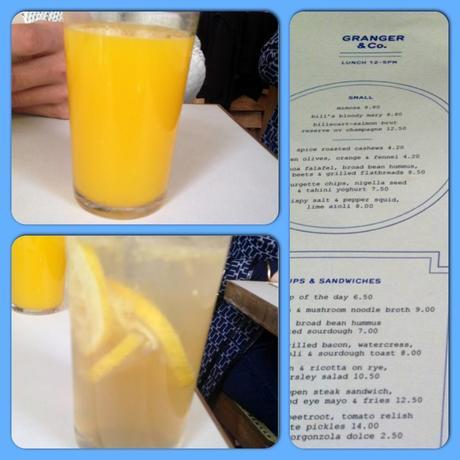 For the sweet pallets, you have to order the unique ricotta banana maple syrup warm pancakes. For the healthy bunnies again, a nice plate of fresh fruits to share will do :)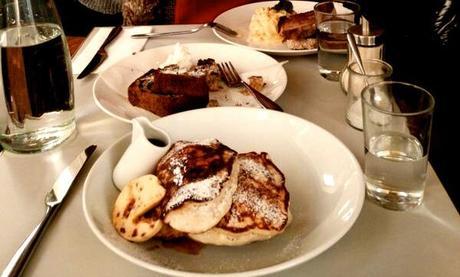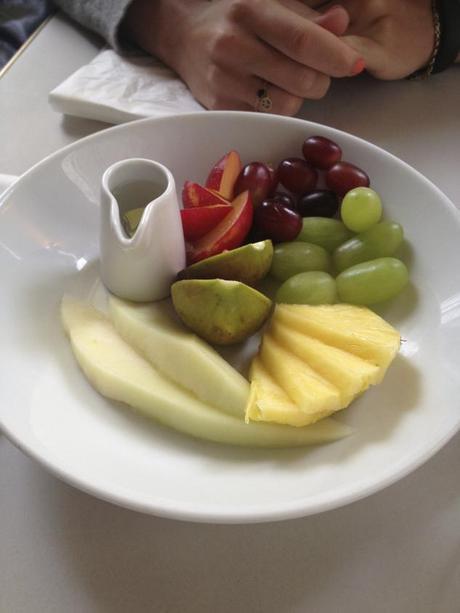 Watch this space – you will soon find another of this Australian branch in East London. And of course, as there are too many options on the menu to try all at once, you'll HAVE to go to Granger a second time (at least) :)
Located on Marylebone High Street, this sophisticated address offers a fusion of spanish, asian and european dishes displayed on the menu like a tapas list. Unlike many brunch addresses in London, one of the advantages is that you can book a table in advance – LYA recommends a table on the ground floor as the atmosphere is more cozy than upstairs. We got ourselves several dishes to share: eggs Benedict, burgers, lemon pie, a trio of yummy ice creams, tapioca apple crumble with a red fruit sauce… A nice touch on the menu is that you can choose the type of fresh bread you'd like to accompany your meal.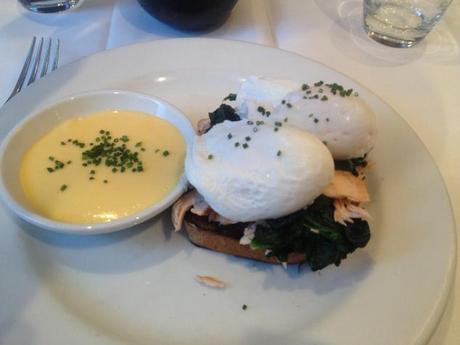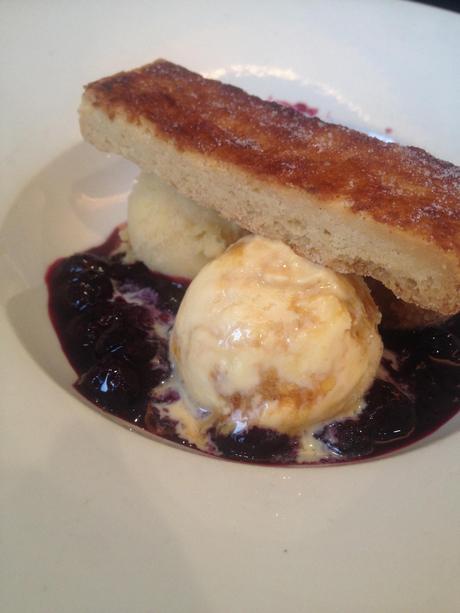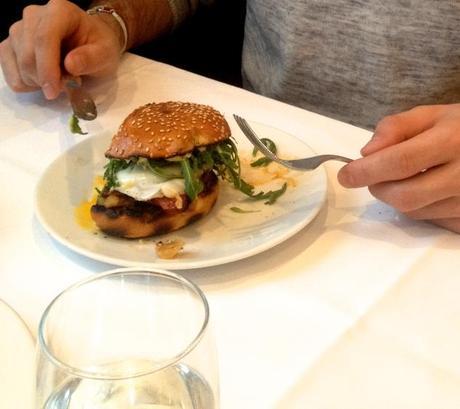 After satisfying your hunger with all those delicacies, take some time to discover the area which is very lively and perfect for shopping, fresh cheese stores, bakeries and butchers. 
Find some more yummy pictures and restaurant addresses on LYA's Pinterest board here :D 
<a href="http://polldaddy.com/poll/7994810">Take Our Poll</a>