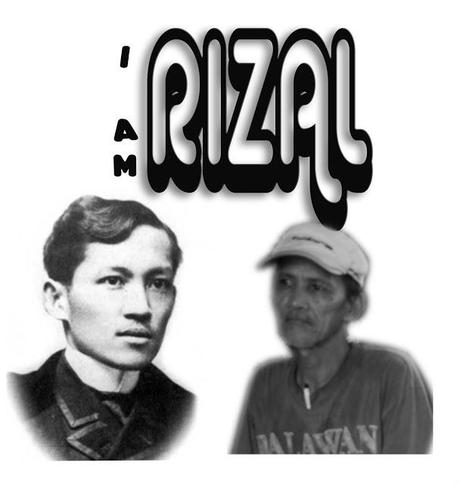 Sometimes being a hero is not measured by educational attainment, yet the important is how you affect or even influence the society unconsciously. Mang Manny is  a teacher even if he doesnt have a diploma in teaching yet, his advocacy to teach legacy is very huge heroic motives. Mang Manny did not earned in teaching such form of artistry but his passion to share his knowledge for the purpose of perpetual cycle of that kind of art is very highly clear upon my eyes.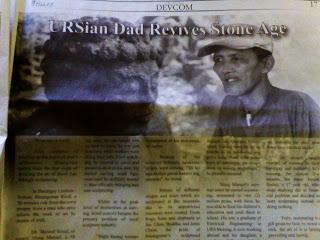 Like Jose Rizal's heroic deeds in teaching, he did not earned lavishly but his motive is to share his countrymen to avoid idiocy. His intelligence, heart for the country, and the passion to help and teach the youth in order to become firm for the future of the nation, are one of our criteria to set him as our national hero. Hence, the award "I am RIZAL" is addressed to a man, woman, or group which possess most of Rizal's characteristics and visions in life for the country and its countrymen.
           Now, we prove it out that this man from Limbon-Limbon, Binangonan Rizal has the characteristics of our hero in which we think, deserves the award entitled "I am RIZAL". Knowing that in spite of his age, he continues to rise and brought us in the peak of victory in Binangonan's pride through his craft, unconsciously.
                    Like a professional teacher, his willingness to share his knowledge and the passion to teach the youth in this craft lies deep within his heart. Though he's not literally graduated as a teacher, this man, as we've seen in his very own eyes, desire to teach the talent which God has given to him in order for the youth (of the Philippines specially in Binangonan) to be known and standout beyond others' expectations.
              The passion seen not in writing but in sculpturing, with his masterpieces shouting "here I am, listen, follow…" among the youth, believing that they are the hope of the nation, made us believe from the start and up to this very moment, like Rizal, Mang Manny, a sculptor, a mentor and a teacher-by-heart, deserves to be awarded the prestigious title of "I am RIZAL", and is indeed subject of praise because of his outstanding passion of teaching on our youth in this kind of craft. Mang Manny… is a true blooded Rizal...