Yep, you read that right! I decided to put some of my pins from Pinterest into action.
I have a bad habit of pinning & pinning & pinning, but slacking on actually DOING anything with the pins. Please tell me I'm not the only one with this problem.
So this week I decided to take a two pins and... bring them to life :) .
The first thing I tried was a new recipe. It's chicken salad, but instead of using mayo you use avocado. UM, GENIUS! So delicious.
What You'll Need:
// 1 Avocado // 1 Lime // Handful of sliced green onion // Cilantro leaves (I use the spice rather than fresh) // Shredded chicken (I use Tyson as pictured) // Salt & Pepper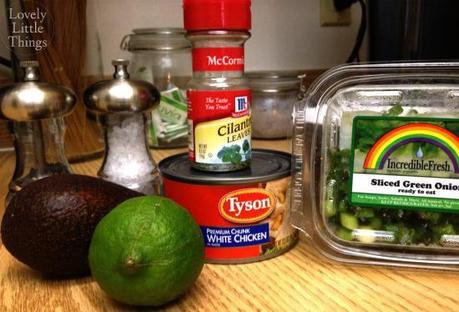 What You'll Do:
// Start by putting the chicken in a medium sized bowl. // Add entire avocado to bowl and mash/mix. // Sprinkle in sliced green onion & cilantro. // Squeeze juice from lime into bowl. // Add salt & pepper to taste. // Mix everything together.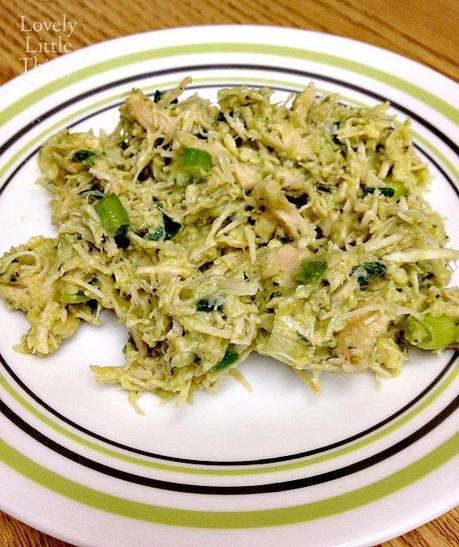 I ate mine in a whole wheat sandwich pocket. And I had enough left to eat some with pita  chips the next two days after I made it.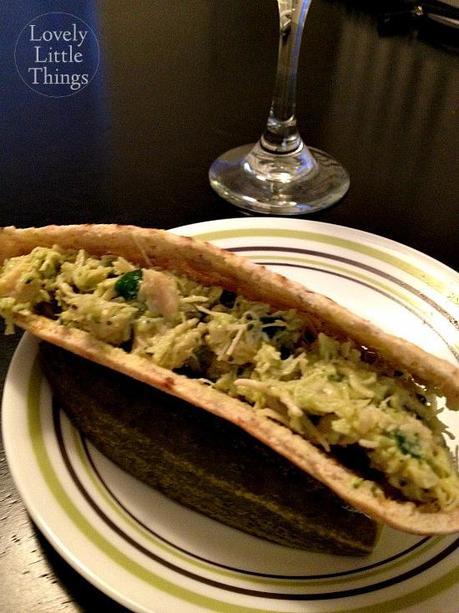 Guys, this was seriously SO good. I will definitely be making this weekly :) And it's way healthier than normal chicken salad.
Original pin here.


And the next pin I tried was from my "Work It Girl" (aka fitness) board.

I saw a pin that claimed to link to Carrie Underwood's leg workout.

In case you haven't seen her legs: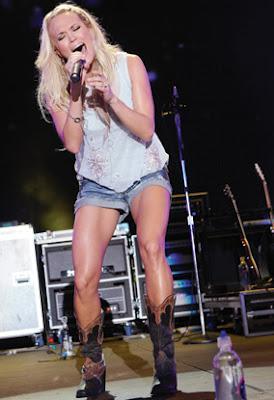 via Yeah, see why I wanted to give this workout a shot?!
So I did just that. It was only 3 moves so I figured it would be a breeze. And I won't lie to you, the workout itself wasn't too difficult to get through.
It is now TWO days later and I don't think my inner thighs have ever been so sore. EVER. And I'm a workout-aholic so that's kinda saying something.
You can find the pin here, but it just links to an article describing the workout. I don't know about you guys, but when I try a workout I like to see photo demonstrations. So I took some pictures of how I did the workout for you :)
one// Back lunges with a bicep curl
(Do 3 sets of 15 reps for each leg)
Step back into a lunge position. As you bring your leg back, bring your biceps up into a curl. Stand back up.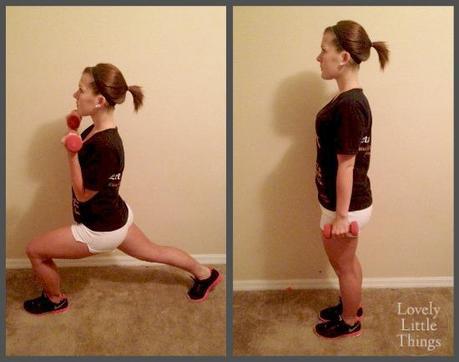 two// Front lunges with a torso twist 
(Do 3 sets of 15 reps for each leg)
(The original workout says to use a medicine ball but mine is a my parents house so I improvised)
Do a forward lunge. Twist body toward knee that is in front. Lower weights (or medicine ball). Raise back up to standing position. This should all be a fluid motion.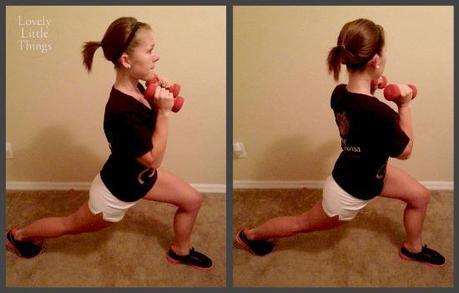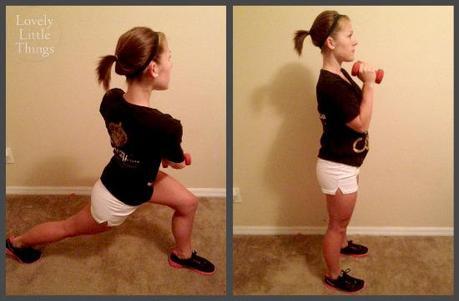 three// Jump squats 
(Do 25 reps)
Start in a squat postion with arms extended out in front of you. Jump up and land back in squat position.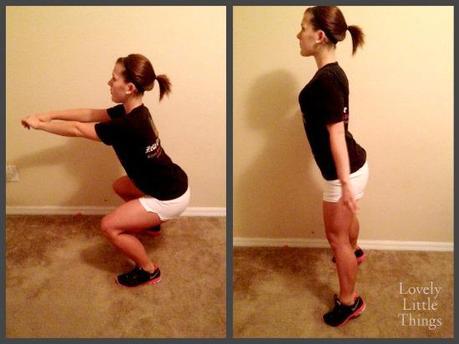 If you have any questions, you guys know where to find me :)
And another thing - when I finish school (22 DAYS)  my goal is to somehow find a way to take better pictures!  I can't afford a camera, but I need to take the time  to find some good spots outside and get a backdrop for inside pictures... you know, try to make my pictures not look yellow ;)