Call me silly but I love ranch dressing. I love it on pizza, almost any fried food, bread… It's good on so many things. Unfortunately, there's alot of bad ranch out there. Not to mention, that stuff that comes out of the bottle from the refrigerator is pretty awful. Solution for that- this recipe for homemade ranch from Serious Eats.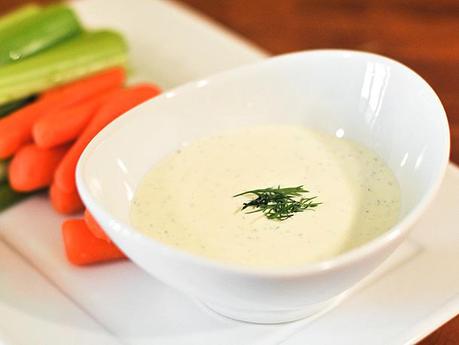 <3 Ranch Dressing" />
Ingredients
1/2 cup buttermilk
1/2 cup sour cream
1/2 cup mayonnaise
1 tablespoon finely chopped fresh parsley
1 teaspoon finely chopped fresh chives
1 teaspoon finely chopped fresh dill
1 teaspoon lemon juice
1 teaspoon Dijon mustard
1/2 teaspoon onion powder
1/2 teaspoon salt
1/8 teaspoon black pepper
Directions
In a medium bowl, whisk together buttermilk, sour cream, and mayo. Mix in parsley, chives, dill, lemon juice, mustard, onion powder, salt, and black pepper. Place in an airtight container and refrigerate for at least one hour before using. Store up to one week in the refrigerator.