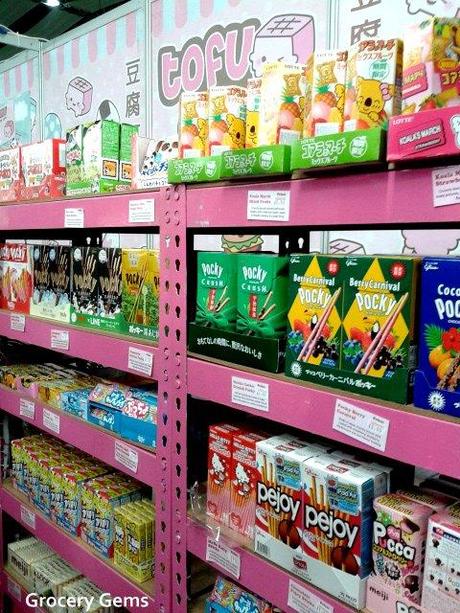 This weekend I visited Hyper Japan for the second year in a row. I had a great time last year with my eldest son and this time my youngest wanted to come along too. Once again the Tofu Cute store (above) was one of the highlights for me, but we also enjoyed meeting the various characters around the event (Mario & Luigi for example), and trying out Shaved Ice for the first time!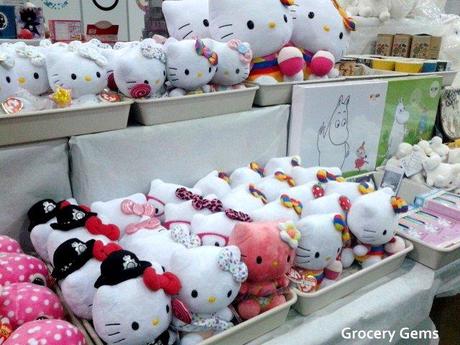 Lots of Hello Kitty cuteness to be found - I was good and resisted buying anything Hello Kitty related.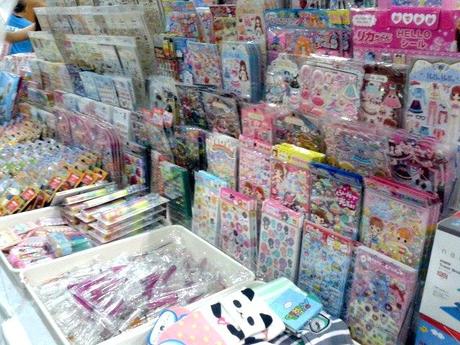 There's always so much adorable stationary, including a vast array of stickers.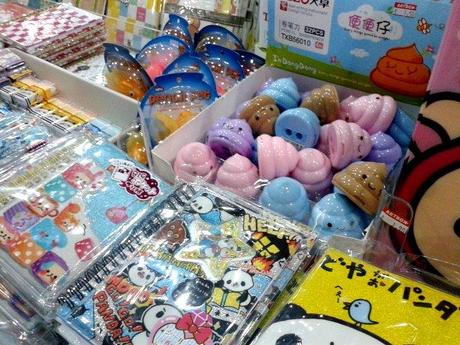 I'm not sure what the fascination is with poop shaped stationary though! There were poo erasers, sharpeners, pens, in lots of pastel colours...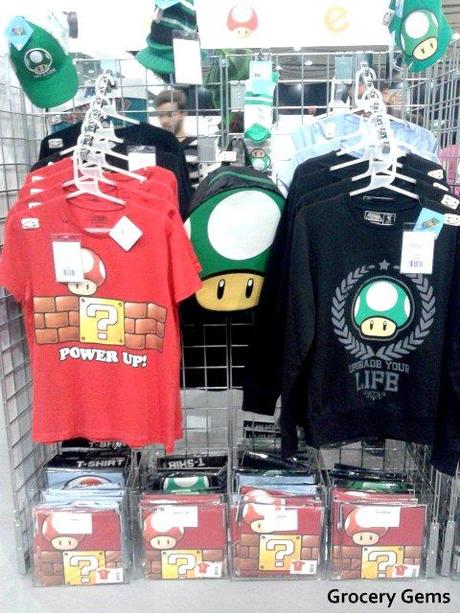 My boys are both big Nintendo fans so unsurprisingly we spent a lot of time in the large gaming zones. They even got to play a game that was only recently announced for release - Captain Toad: Treasure Tracker. It looked really good. I didn't take too many photos in the gaming area as it was always so busy and very crowded. The nearby Nintendo Store had loads of fun merchandise (above), all quite expensive though.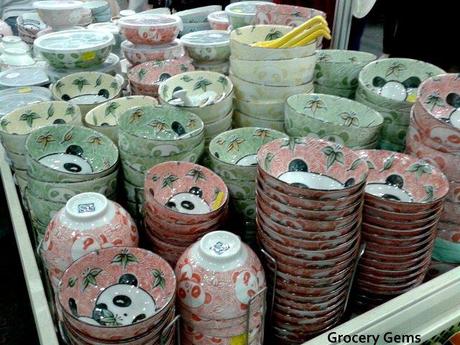 I wish I could have spent more looking at the beautiful kitchenware, unfortunately this was the closest I got! Maybe next time.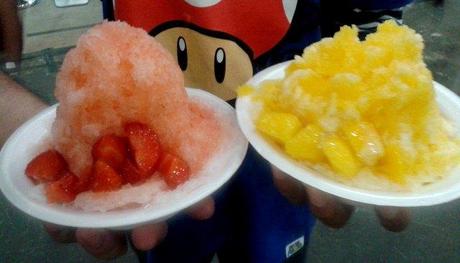 We tried Shaved Ice for the first time and it was totally delicious and refreshing, perfect on a hot and humid afternoon. The ice is shaved so thin it's melts in the mouth instantly and the added fresh fruit and syrups were gorgeously flavoured. We also ate Chicken Katsu Curry and a chicken noodle dish from one of the food stalls, but I found this type of food to be very over priced and disappointing in taste. I had the same experience last year so maybe I'm just unlucky with the stalls I picked.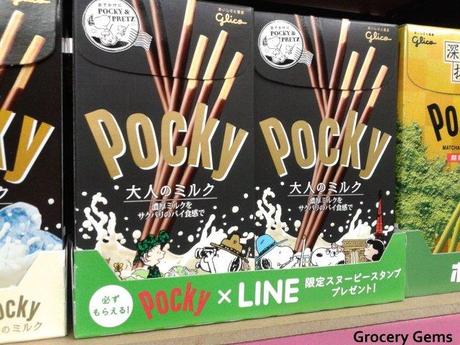 And of course there was lots of cool Japanese candy and chocolate to look at. A new Snoopy Pocky!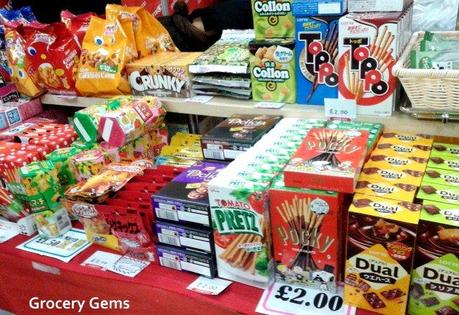 I could spend days just looking at this stuff but here's what I bought in the end - my Hyper Japan mini haul: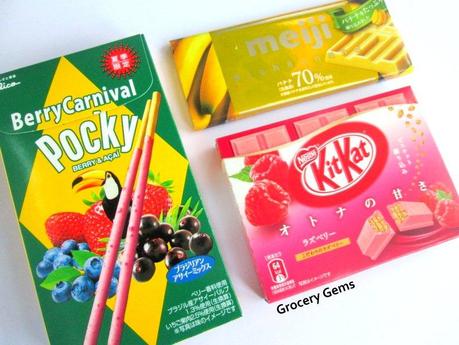 There was lots of Pocky to choose from but in the end I went for this Berry Carnival flavor as it seemed the most unusual and is certainly one I've never seen before. I could have bought lots of different Kit Kat flavours but after lots of indecision I eventually chose this Raspberry flavor from their "adult sweetness" range. I was also very excited to finally get my hands on the Meiji Rich Banana 70% bar. This is one I've been wanting to try for ages and I can confirm it's extremely tasty!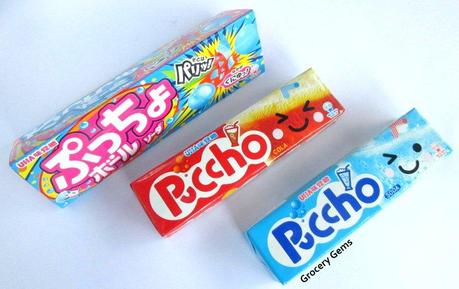 I couldn't resist picking up a few sweets too. The Puccho Cola and Soda flavours are ones I've tried before but the Puccho Pyramid Blue Soda Candy Balls are new (top of the photo above). They have awesome triangular shaped packaging.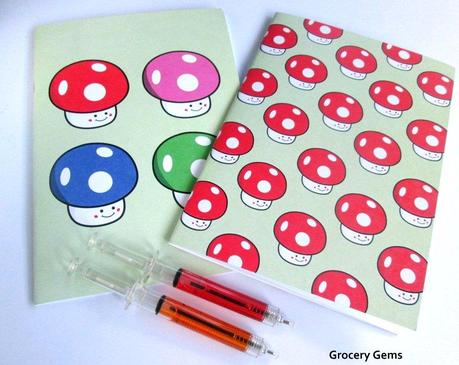 In the end I did buy a little bit of stationery too, there was just so much temptation. The syringe pens are filled with colourful liquid and are very odd I admit, but funny at the same time. I figured I can't have too many notepads and these mushroom ones are just so bright and fun.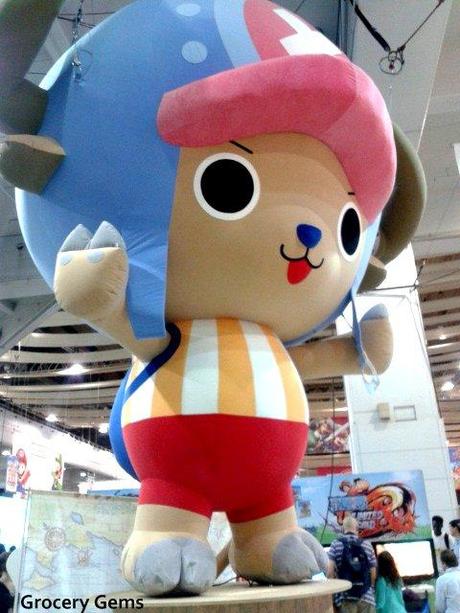 My Hyper Japan round up is quite shopping obsessed but there were lots of other cool Japanese inspired displays happening. There were wrestling fights, singers, dancers, karaoke, cosplayers everywhere, kawaii dress up, and lots more!