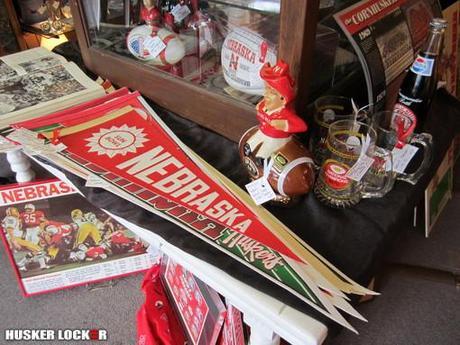 Related photos
Burlington Antiques Cornhusker Collectibles
7 photos

0
One of our sponsors, Burlington Antiques in Lincoln's Historic Haymarket District, has just received a great selection of Husker collectibles, purchased from private collectors!
Featuring, signed footballs (National Championship and other Teams, Tom Osborne & Bo Pelini), commemorative plaques, pennants, posters (some signed) and glassware. Also available, are old Cornhusker Yearbooks. Please see the photos for details!
See Burlington Antiques on Husker Locker and on Facebook!
Permanent Link to this Blog Post