Hurgada, Egypt - landing and first impressions
When you are going into off the grid destination such as Egypt something inside your mind is trembling. Mixed feeling cross you heart: "how big are actually the pyramids", "is it going to be dangerous", "what are the Arabs like" (who consider themselves Egyptians). It has nothing in common with traveling to a standard European destination. After all, that is why many explorers, adventurers and scholars are drawn to that place, which may be considered the cradle of our civilization.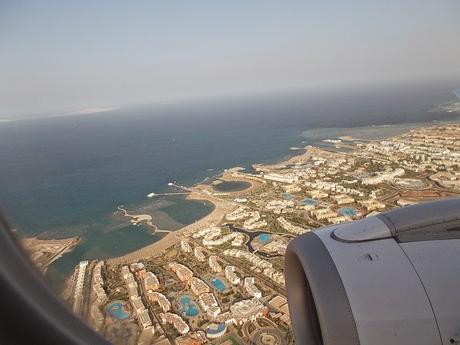 While I was on the plane to Hurgada, I hoped for a favourable weather so that I can open the swimming season (it was the end of February). My first impression when we landed was that the air was fresh and the wind moderate. Contrary to my pessimistic expectation that it will be dry and I would be staggering through the sands. Time to switch to my " Hawai " self...
After passing through the border control (20 dollars are paid by each visitor) and the bus dropped us on our hotel I had to face my first challenges. I admit I may have been under the influence of my previous trips and that lowered my guard. Well, time to meet the locals! It was a 3 star hotel , which turned out to be quite all right, but yes, the Arabs on the reception tried to scare me at first. I will tell you straight they were kind of rude and pushy but, hey, it is all part of the game, right. Not to mention that the porter insisted on giving him a tip (considered in some countries unacceptable). The rest of the day was simple – bath, bed.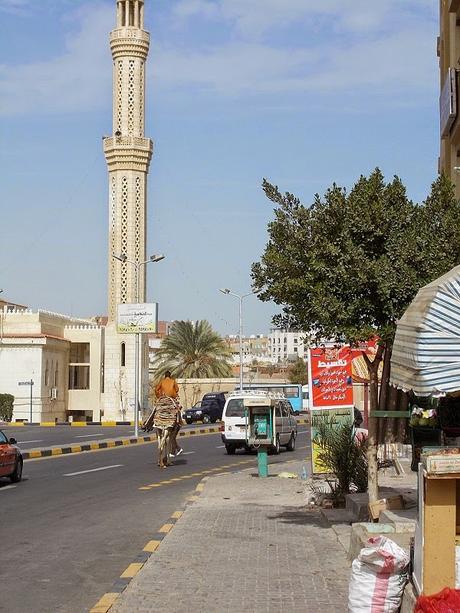 On the second day, I was determined to go for my first swim this year in the Red Sea. After a lavish breakfast (guava, soups, sweets and fried egg) I took my own towel and rushed for the wooden sunloungers. God, the world becomes more inspiring once you get your portion of salty water and sunrays. Due to the fact that it was a bit windy, there were not so many people around me. Needless to say, I was not discouraged from the chilly water 20 grades – experience, you say. 
The current situation in Egypt does not stray away from the other developing countries. The investors are hectically building hotels and you may see a brand new hotel next to a construction site. One nice aspect of the building boom is that each hotel is equipped with its own private beach. Of course, there are other tourist resorts (Sharm al Sheikh, Marsa Alam) who are proud of attracting richer tourists. 
Time for planning the historic trips – I had the intention to go for at least 3 but since there were not quite many at that time I reduced them to : Pyramds – including the Djosser and Luxor. What happened there, be patient, I will bombard you with photos. 
Stay with me for the almighty Sphinx, the mysterious pyramids and the immense Temple of Luxor.