While I'm enjoying time with my family in Romania several of my favorite food bloggers (born outside US just like me) are sharing their culinary talents with you. 
Today, I'd like you to welcome Elisabeth. She's an Hungarian, now living in
sunny Florida.
On her blog, Food and Thrift finds, just like the blog name suggests, she's going to make you drool over comfort food, Italian and Hungarian dishes and from time to time she's talking about her latest thrift finds. 
You can follow Elisabeth on Twitter .
   Now, please say Hello to my friend Elisabeth.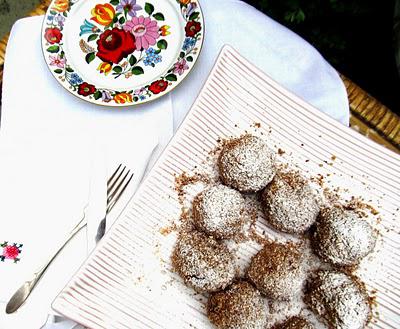 I am so thrilled and honored that Roxana asked me to guest post for her, while she is vacationing in her homeland, Romania. She has asked some of us who was born outside of the United States to guest post for her, I almost felt as if I'm not going to be able to fulfill this request, because although I was born in Hungary, I did not grow up there. I was 8 years old when we came to the United States. My maternal grandmother, and mother was also born in Romania, what was considered part of Hungary up until after WW1. They were originally from Transylvania...yes, the actual home of Count Dracula, from the 15th century, whose castle still is in existence, as a big tourist attraction. Transylvania/Romania is still in very much existence, and I still have most of my relatives living there, whom I have never met, also, in Hungary as well!
I feel as if I know Roxana in person, because of the background connection.We seem to have had this special bond instantly, since we first met through our blogs.
I'm not going into details from my father's side of the family, because it is entirely another chapter, that leads back to Portugal, and Italy!
I am very grounded to my Hungarian roots, and have fond memories of my childhood that I remember way back, watching my grandmother and mother do their traditional cooking, and baking, for the special holidays...and oh, my, the baking the most amazing breads, rolls, and danishes... is something that I unfortunately did not learn from them, but Roxana sure has mastered the art and that is handed down from generation to generation. She is such a naturally talented baker, not just the breads and rolls, but cakes, cookies, and all the special treats that I don't get involved with.
Thank you Roxana, for your invitation to guest post for you, and I hope I don't disappoint you with my traditional Hungarian dish, that I actually learned how to make when I was a young "mommie"...from my Hungarian aunt, right here in Florida, which was over 30 years ago!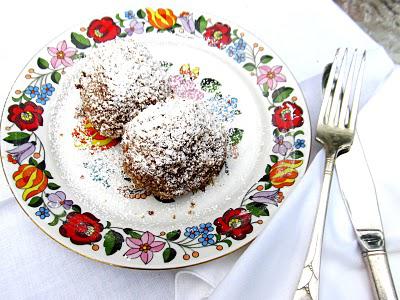 Hungarian Plum Dumplings-Szilvás Gombóc
18 Damson, or Italian plums washed, and pitted
2 1/2 cups all-purpose flour
4 medium potatoes, peeled, diced,
 cooked in boiling water, and mashed
1 to 2 Tbsp vegetable oil
2 large eggs
4 Tbsp (1/2 stick butter)
1 teaspoon salt
1 1/2 cups fine plain breadcrumbs
1/4 cups cinnamon sugar
In a large bowl, combine the flour and salt. In a small bowl, beat the eggs with the oil. Make a well in the center of the flour, and add the egg mixture. With a pastry cutter, or fork, gather the flour around it and work the dough slightly. Add the mashed and cooked potatoes to it, and mix it all together to make a soft dough out of it. Divide the dough in 2 equal portions, and wrap each separately with plastic, and refrigerate for 30 minutes.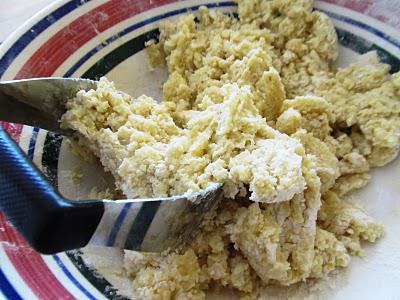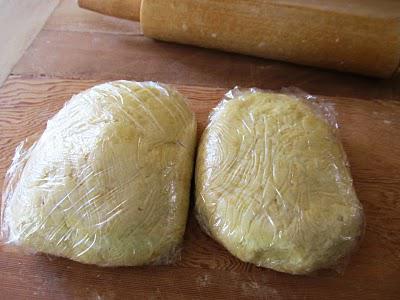 Place a large pot of salted water to boil. On a lightly floured surface, roll the dough out to about 1/3 inch. Cut them into 2 inch squares, and place a plum in the center of each square, fold in half, and seal the edges, and make them into a ball. (you can moisten edges with a little water to seal, if necessary.)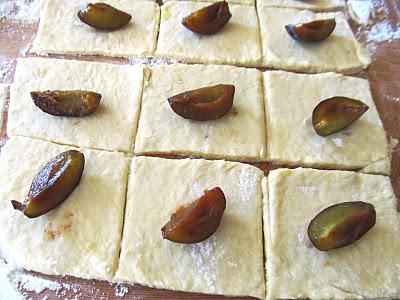 Carefully drop into boiling water, and remove with a slotted spoon into a large skillet, that is already prepared with the butter and  cinnamon sugar, and browned. Do this with all the dumplings. They should take about 30 minutes from start to finish cooking, and coming to the surface. (as soon as they come to the surface, it will take that length of a time)
Transfer to a serving platter, and sprinkle with powdered sugar.