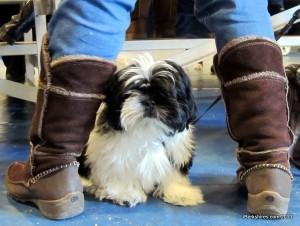 PITTSFIELD, Mass. — Hundreds of people packed Berkshire Community Community College for a tail-wagging good time Sunday.
The 12th annual Not Your Average Dog Show saw hundreds of dogs and nearly 400 community members coming and going from the college's Paterson Field House.
The event is a fundraiser for the BCC Foundation's annual fund, which supports purchasing technology, paying for out-of-classroom learning experiences and student financial assistance.
"We try to give our students every opportunity to compete for jobs or transfers to other schools," said BCC Foundation President Jeff Doscher of the some $4,000 raised each year with the event. "It makes a stronger community when you invest in a state-college student."
The dog show is one of three annual fundraising events the foundation puts on in its efforts and it isn't the biggest. But it brings a "niche" of the community to interact with the campus, Doscher said, which can be even more important than the dollars.
"Community is our middle name and we're trying to do things for many niches of the community," Doscher said. "We have a lot of people coming out socially and bringing their dogs. It's amazing how much they care about their pets."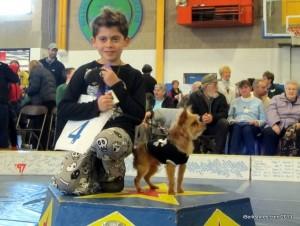 The event drew residents and their pets from all over the county and was emceed by state Rep. William "Smitty" Pignatelli. Categories included best trick, fastest tail wagger and "mystery mutt," in which judges had to guess the breed. There was even an agility competition for young children.
"I think it has grown this year," Doscher said, adding that the show typically attracts about 350 people but this year saw around 400.
Competitors pay a fee but the event is free to attend so many people showed up with their pets just to let them interact with the other dogs. The college also had sponsors for each event, sold concessions, rented tables and sold advertisements in the program to generate money.
Doscher said only 37 percent of the school's budget comes from the state so these fundraisers mean a lot toward forwarding the students' education.
~ Courtesy of Pittsfield.com
Tags: community, dog fundraiser, dog show