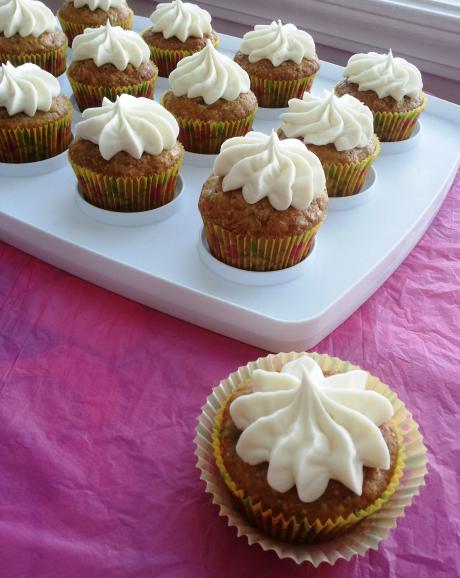 This has been a long week. I have been extremely tired all week and have failed to get to sleep before 11pm. Not sure what my problem is but I hope that I get it together soon because this is nothing I want to get use too. Hopefully I can catch some rest this weekend.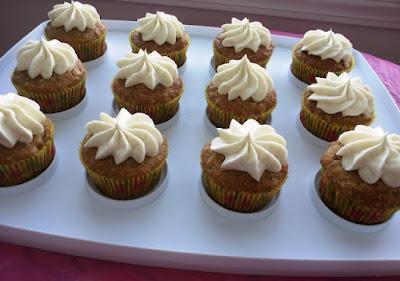 Anyways I made these wonderful cupcakes about 2 weeks ago just because I needed something sweet and a little different. I was glad they turned out great because this recipe made over 2 dozen cupcakes and I knew I wasn't going to eat them all; so since it made so many I was able to share the love of these delicious cupcakes with others
J
!
Cupcakes Ingredients:
2 sticks (1cup) unsalted butter, room temperature
2 cups sugar
3 eggs
2 teaspoon vanilla extract
2 medium size ripe bananas mashed
½ cup canned crushed pineapple
3 cups all purpose flour
1 teaspoon baking soda
1 teaspoon ground cinnamon
½ teaspoon salt
1 cup flaked coconut
1 cup chopped walnuts
Directions:
Preheat the oven to 350 degrees F.
Line 2 12cup cupcake pans with paper liners.
In a large bowl, cream the butter and sugar until light and fluffy. Add the eggs one at a time, beating well after each one; then beat in the vanilla.
In a small bowl combine the bananas and pineapples.
In a medium bowl combine the flour, baking soda, cinnamon and salt; slowly add to the butter mix alternately with the banana\pineapple mix beating well after each addition. After all combined fold in the coconut and walnuts.
Fill the cupcake liners with a medium size ice cream scooper.
Bake for 20-25 minutes or until a toothpick inserted near the center comes out clean. Cool for 10 minutes before transferring to a cooling rack.
*makes 2 ½ dozen*
Cream Cheese Icing
Ingredients
:
1 package cream cheese, room temperature
½ cup unsalted butter, room temperature
4 cups confectioners' sugar
1 teaspoon vanilla extract
Directions:
In a large bowl, beat cream cheese and butter until fluffy.
Add confectioners' sugar and vanilla; beat until smooth.
Recipe adapted from:
Taste of Home