GAG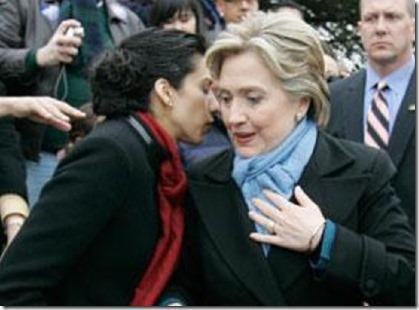 Via The Daily Mail: Huma Abedin spoke about meeting Hillary Clinton for the first time in a new interview, where she also revealed her fears over the State Department's release of the Democratic front-runner's emails from her time as Secretary of State.
'You know these things that happen in your life that just stick? She walked by and she shook my hand and our eyes connected and I just remember having this moment where I thought; "Wow, this is amazing,"' said Abedin.
'And it just inspired me. You know, I still remember the look on her face. And it's funny, and she would probably be so annoyed that I say this, but I remember thinking; "Oh my God, she's so beautiful and she's so little!"'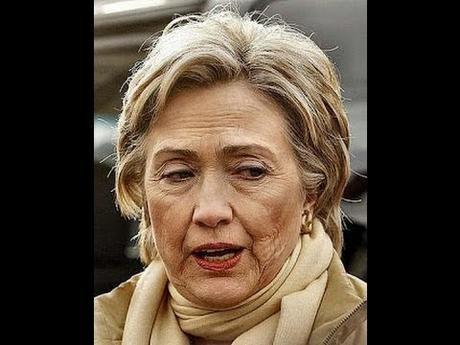 Such a beauty…
Clinton's top aide said on the Call Your Girlfriend podcast that she had met Clinton once before this, but just as she took a group photo with the new White House interns.
Abedin also said she was terrified about the release of her boss' emails, especially since she is on many of the exchanges that have now been made public. 'It's something I can't really think about, but I can't even imagine what's in those emails,' said Abedin.  'I would probably be mortified. I have no idea. I haven't read any of them.'
She then added; 'I have a policy. I never read anything about myself. I could count on one hand how many actual interviews I've done. I'll never read them. I just don't want to know. 'If it's about me personally, I honestly just ignore it.'
One of those exchanges between the two was about Clinton's inability to get a fax machine to work, and Abedin's repeated attempts to get her to hang up a phone so they could reestablish a connection to send her a document.
When asked about those emails, Abedin said; 'I think what you read in the email is a little bit of frustration that it wasn't working and my frustration that she couldn't figure it out, or whatever it was, but the backstory here is that we very often … it wasn't unusual that when secure faxes were coming through that we had some challenges with them coming through.'
The FBI continues to investigate the emails Clinton received on a private email server and address, while tens of thousands of her exchanges have been released so far by the State Department.
Abedin then took some time to gush about Clinton and how she will be remembered in the future. 'I think that if my boss quit tomorrow, she will go down as one of the greatest American women in the history of the world,' said Abedin.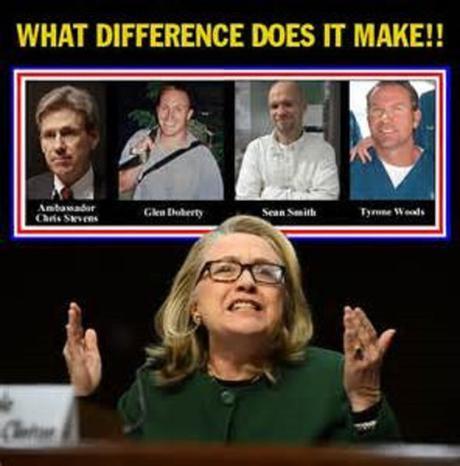 "We're in the midst of campaigning in New York right now, and we've been looking through her record and the things that she did in the Senate and everyone she helped from 9/11 and beyond. I know she's committed to making people's lives better. I wish the world could see the Hillary Clinton that I see every day because it's … because she has done great things for this country and I'm really confident that she can do great things for – on behalf of this country when she's our president and I'm really looking forward to it.'
She was then asked about Clinton's very vocal support of reproductive rights during this primary. 'Well I think that, you know, it's something that she's spoken out about a lot in this campaign and I think particularly since the other side, you know, our friends on the Republican side have suggested some pretty scary policies and especially when we have to deal with the issues of Planned Parenthoods potentially being closed down and what the Republicans did in Congress,' said Abedin.
'I mean this notion that all women should feel like they're able to make their own decisions, not have politicians tell them what to do or how to do it but be able to give all women access to affordable, good-quality healthcare. And that's including your reproductive health which is why I think the threat of the Planned Parenthood shutdowns were so – you know, were so scary.'
Abedin then got very personal, revealing; 'And so, you know, I even remember recently I had a little bit of a scare myself and I thought all right, I want to check myself out. And I'm fine. And any woman in this country should be able to go in whether it's a cancer screening or whatever it is and say – feel like they can go and find that out and not have to worry about the cost or can I get access or how that is. And so that's one of the things that I know she will continue to fight for and continue to speak out about.'
I. Can't. Anymore.
Read the whole disgusting story here.
DCG