We have our ups and downs in life, share of good and bad events. We may or may not get the support of our friends and family members, but one person, who stands like a strong pillar with us, throughout these moments, is father. No matter how difficult you have been in your growing up years, how disobedient and arrogant you might have been in your adolescence, your father has been there to listen to you patiently and guide you through the right path.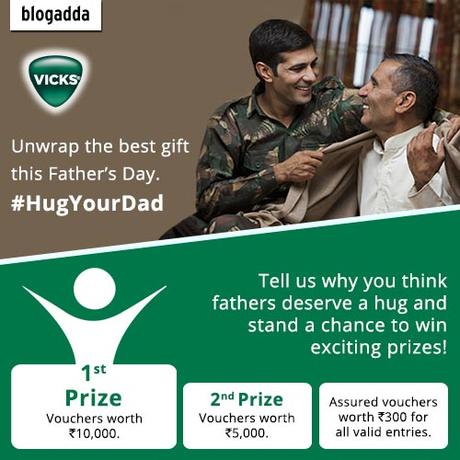 As I said, our father is the strongest support in our life.He has made us, he has molded us and he has led us the way to our future. Without thinking twice, he has done everything to give us comfort. He might have stressed himself a million times more than his capacity, just to see a streak of smile in our face. He has given everything to us, often going beyond his limits, just to make us happy.
But has he ever expected anything from us in return? He has always wanted the best for us, without even thinking what he is going to get back in return. That's how dads are, always giving and never expecting anything.
This Father's Day, I travel back to time and take out moments when my dad has been there with me, like a great banyan tree, even for my first job he made sure that I reached office on time and dropped me every day. I might have not realized the value of what he has done for me at that time, but now when I look back, I can feel, nothing in the world can repay what he has done.
So, today, in this Father's Day, I am going to give my dad a big hug for what he has been to me. A hug can be the best gift for him today, which will be adorned by the thankfulness, the love and the regards which we could not shower on him, all these years. A hug can bring a smile on his face, the happiness in his heart and can really make him proud of us. Afterall, what he has dreamt of all this time had been revolved around us. So,leaving all hesitations, all differences aside, embrace and #HugYourDad this Father's Day.
Our dad is our hero, our mentor. Let's not forget what he has done for us and make his day special with this sweet gesture.
This father's day, I am expressing my love towards my dad by participating in the 
#HugYourDad activity 
at 
BlogAdda 
in association with 
Vicks
.