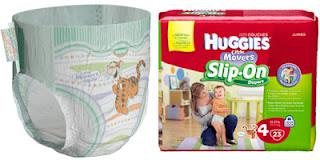 I had seen the commercials on TV many times and couldn't wait to try these diapers BUT they start at size 3. Baby F is 8 months old and is just now big enough to start wearing size 3! I was as Shoppers Drug Mart the other day and needed to pick up some more diapers and saw the Huggies Slip On Diapers were on sale $9.99 for a 26 pack. I think regular price they are $15.99...a little bit more expensive than regularly diapers but I wanted to give them a try. Baby F is super squirmy when it comes to diaper changes and on TV these diapers appear much easier to put on a wiggly baby than regular diapers.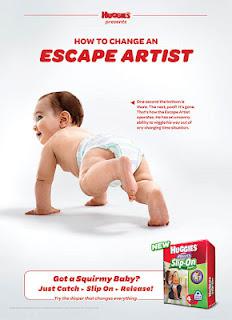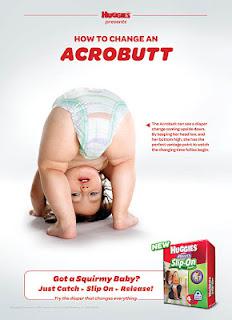 My first impression of the diaper was that they are pretty cute! and they feel very well made. But they really are not any easier to put on a squirmy baby than a regular diaper. Size 3 is still a tiny bit large on Baby F but the Huggies Slip On Diapers still did not leak! These diapers also have tear off tabs so removal is easy...you do not have to slip the diaper back off the way you put it on. I like these diapers but they are not worth the extra money because they are the same as regular Huggies diapers.
Huggies Slip On Diapers are worth a shot if you have a wiggly one but Baby F is just too wild...no matter what diaper we use it is going to be a struggle.