Its been such a long time since I showed a haul on my blog. I have been buying products left, right and center (thank you online discounts!), but I never got the chance to put them together and take pics. Last week, my sister came home from Singapore. With her, she brought a list of things I had demanded and Real Techniques & E.L.F brushes which I had ordered from iHerb and gotten delivered to Singapore because I was afraid of my losing package in the Indian mail system.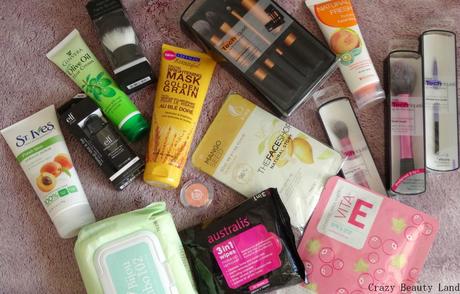 Here's what I ordered from iHerb (mostly brushes)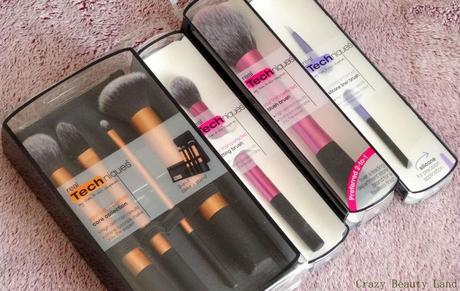 ($18 / INR1118) : I got it just coz Core Collection everyone is raving about the buffing & contour brush.
Setting brush ($8 / INR497): The main component of my makeup is concealer, so a setting brush made specifically for powdering areas you have applied concealer on made sense!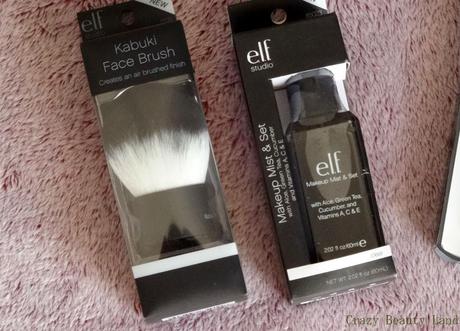 ($3/ INR186): this is popular on Makeup Mist & Set Pinterest as a dupe for MAC Fix+, and its quite cheaper than the Colorbar dupe for Fix+
TheFaceShop Mango Seed Mask 100% Organic (5 sheets x S$3.9/ INR894): its supposed to be very hydrating, just what my skin needs!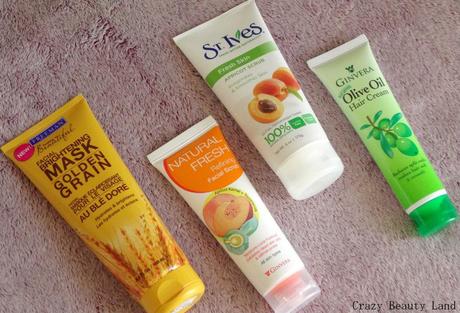 I had asked my sister to get me lots of makeup remover wipes from Singapore coz you can get really good, chemical-free ones for cheap there. Western makeup in Singapore is way too expensive and I did not want to waste money on that. Still, I told my sister to get just one makeup item:
(S$19 / INR871): I was The Body Shop Color Crush Eye Shadow in "Be My Clementine" sooo besotted by this shade when I saw it on Corallista, I'm gonna find a dupe for it now so that anyone who is as crazy after this color like me, can get some relief. :P I gotta say, that color though...GORGGGGEOUS
The Body Shop Color Crush Eye Shadow in Be My Clementine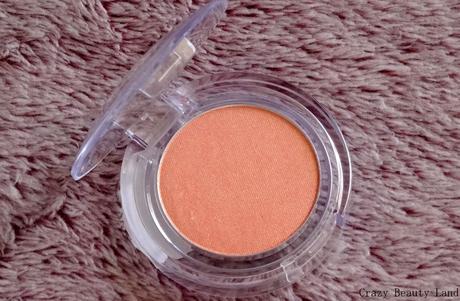 1925) for 8 brushes and 1 mist. I had to wait a iHerb + SingPost (Singapore) review : I purchased them during Black Friday sales so I got all the stuff for 20% off (yippee!) I had them delivered to Singapore coz a)WAY more reliable than India b)No customs hassle, you have to upload your address proof to DHL website if you want to ship to India :O c)SingPost delivery is just $4 (DHL delivery is $8 :O). The package reached in 6 days to Singapore. On top of this, since it was my first order from iHerb I applied their 10$ OFF discount. My total bill was $50 and after all discounts I had to pay $27 for my stuff and $4 for shipping. So the total order cost me just $31 (~INR looong time till I could get someone to bring them from Singapore to India, but it was worth it !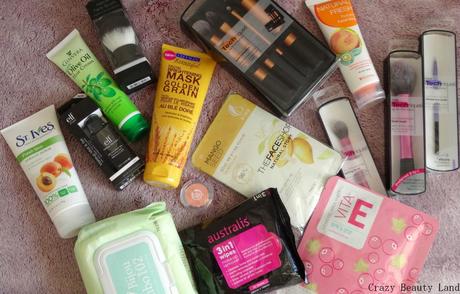 Hope you liked my haul! I started using the Real Techniques brushes the minute I got them, even though it was at midnight LOL. Enjoy the weekend ! =)