Huge, Breaking National and International News
This came today, this afternoon, over at 
Daily Kos: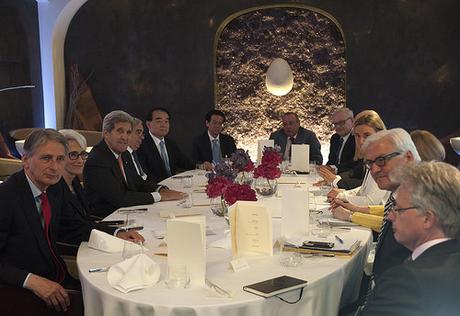 Report
: 
Iran
Nuclear
Deal
REACHED
 - 
to be Announced
Tomorrow
A likely sign that a deal has been reached, according to news reports, is that Russian Foreign Minister Sergei Lavrov just touched down in Vienna, and the Chinese Foreign Minister Wang Yi is expected to arrive later today.
If the two unnamed envoys' accounts are accurate, it has been a historic couple of weeks for the Obama Administration, and, I daresay, for the entire planet Earth. w00t!
It's also reassuring to know that Israeli PM Netanyahu and his Goposaur pals in Congress will be powerless to thwart any agreement.
If true and if a good, strong, verifiable deal to keep Iran from getting nuclear weapons, this is not just huge but great news for Iran, for the United States, for the entire Middle East and even, of course, the world. And yes, like it or not, it would be excellent, fantastic, even events for the Obama administration.
Now wait for every Republican in Congress want to shoot it down.