New to little Indiana? Subscribe for free to my RSS feed. Thanks for stopping by!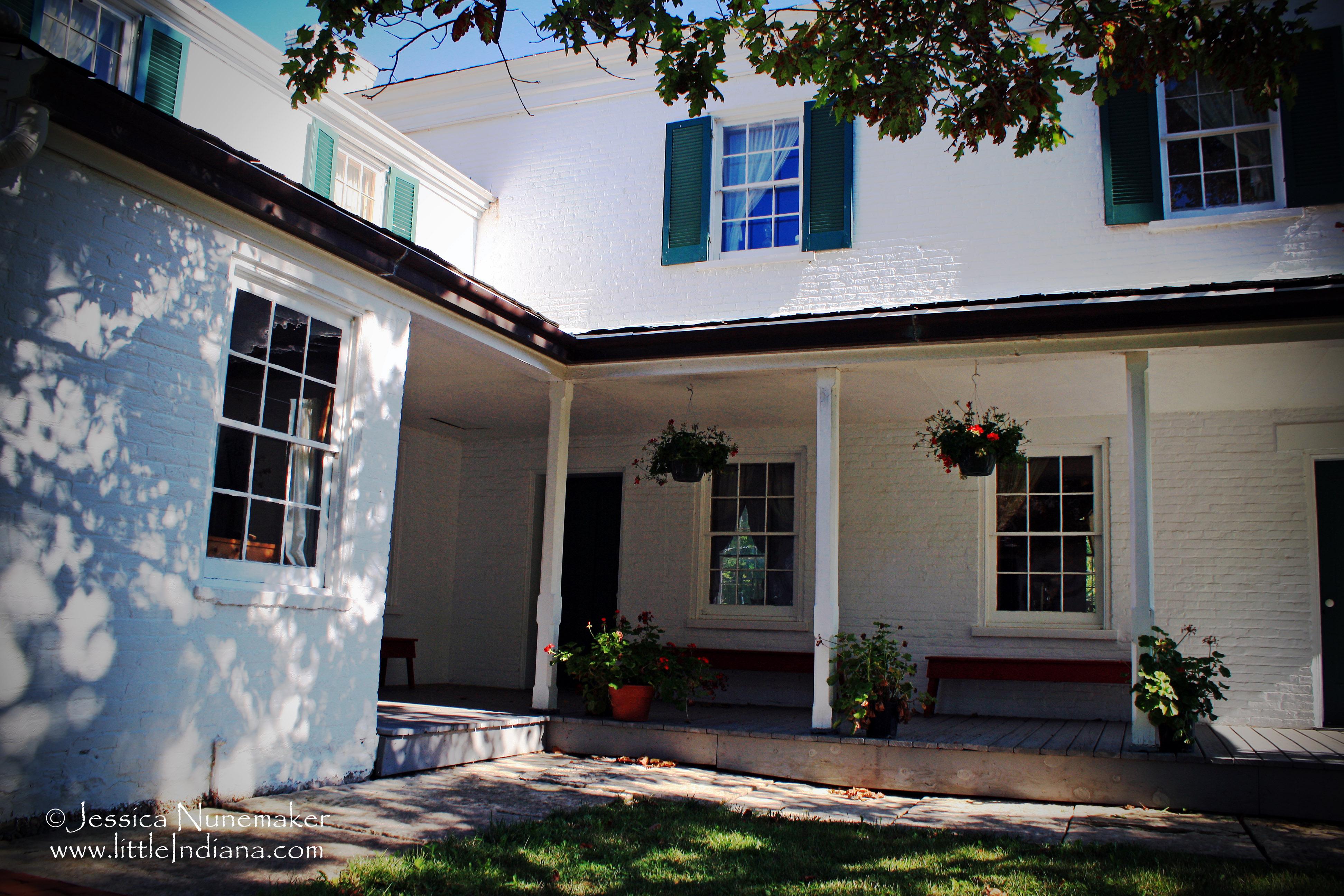 Huddleston Farmhouse: Cambridge City, Indiana
Huddleston Farmhouse in Cambridge City, Indiana is an amazing peek into the past–back when pioneers would ramble past the once eighty acre 1841 farm!
But more than that, the family that once resided inside showed a bit of Hoosier hospitality to those on the road.
Cambridge City, Indiana: Huddleston Farmhouse Museum
Once upon a time, before Wayne County, when Indiana was largely wilderness and the west was in the process of settlement, there lived a family along US 40, the National Road, by the name of Huddleston.
John and Susannah Huddleston had 11 children. For those days, that is a very large family! The Huddleston's had a house to match.
Spacious and large, even by today's standards, this couple welcomed tired travelers into their home and barn. These pioneers had a place to rest their children, to rest their animals, and to refresh themselves.
While prosperous business folks heading west could afford the inns of the day, for many, Huddleston Farmhouse was the free option and, I would imagine, a very welcome sight!
National Road  Heritage at Huddleston House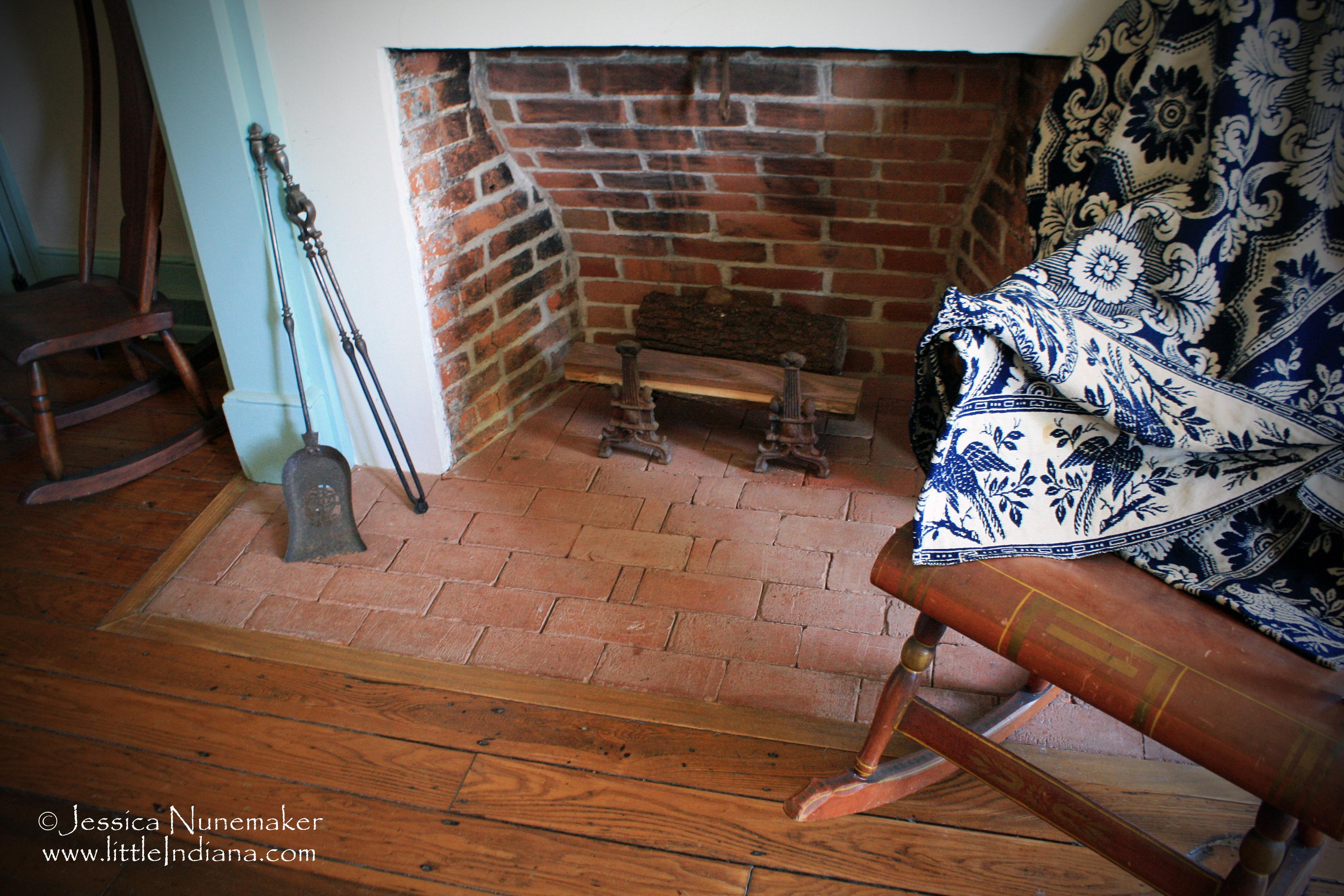 Huddleston Farmhouse: Cambridge City, Indiana
After two years of refurbishment, the Huddleston Farmhouse is open for tours! Stroll through the first floor and see how the family used to live in this small Indiana town.
Occasionally, you will even see furniture that actually belonged to the original owners. Though the acreage has been whittled down to eleven, six of those are still planted with crops like corn and soybeans.
The hearth in the walk-out basement reveals a place where travelers could cook for themselves in the evening for a small fee, after a trip to the local general store, of course. It now holds an interactive (and really neat!) National Road Heritage exhibit.
The property and the house itself is in beautiful condition–probably owing to the fact that it remained in the family for many, many years. Over a hundred years, in fact, changing hands from John Huddleston to his son and later his grandson.
Go There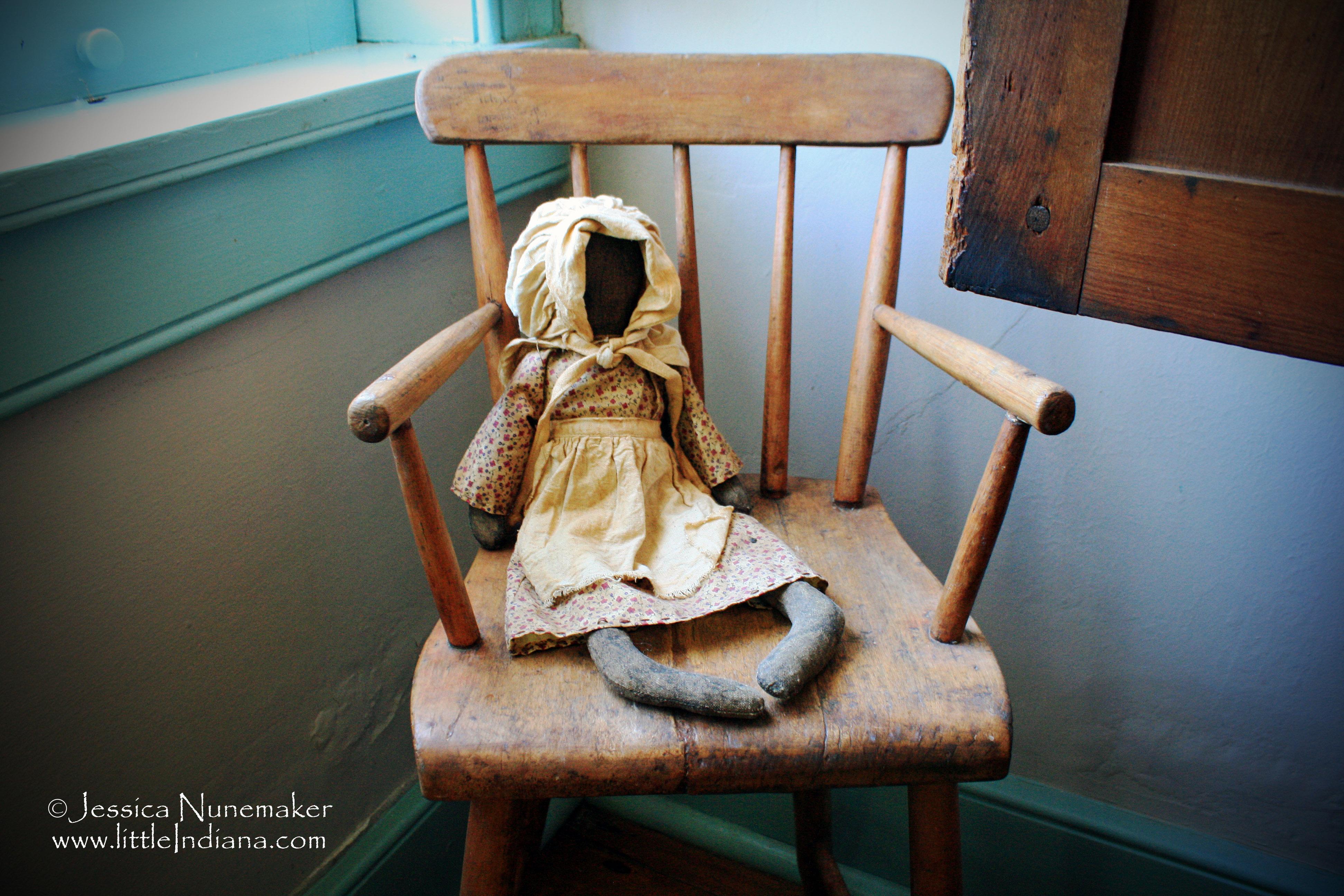 Huddleston Farmhouse: Cambridge City, Indiana
This is a unique piece of Indiana history. Cambridge City is fortunate to possess such a tribute to the past. I hope it serves to show future generations that our historic landmarks are always worth saving!
There is more to learn about Huddleston Farmhouse and the barn as well as a video to be shared–stay tuned.
Find pictures in Indiana on my Flickr photostream or on the new little Indiana Tumblr blog.
Just don't forget to tell 'em that  little Indiana sent you!
Huddleston Farmhouse
838 National Road
Cambridge City, Indiana 47327
765.478.3172

View Larger Map
Special thank you to Nancy Sartain of Visit Wayne County Tourism for entry into Huddleston House. Opinions remain mine and mine alone (as always).
Don't miss a moment. Subscribe to little Indiana and receive instant updates to stay on top of everything "little."
little Indiana: Where to Stay, Play, and Eat in Small Towns in Indiana. Discovering Indiana's best small towns! Now get little Indiana on your Kindle.
Targeted. Relevant. Affordable! little Indiana advertising.