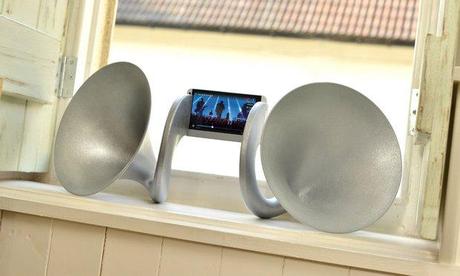 HTC sure seems to be struggling really bad to survive as a smartphone maker. I'm not very sure if they have completely out of ideas to innovate their smartphones or hired a new guy for the marketing department, but this new promotional piece made by the company shows how desperate they are to grab some attention.
Dubbed The Gramohorn II, is a 3D-printed acoustic speaker for the HTC One smartphone. They say it's capable of "increasing volume and sound intensity via resonance and amplification." Well, whatever it does, HTC seems to be pretty confident about its' new invention which they claims as part of HTC UK's "Here's To Creativity" campaign.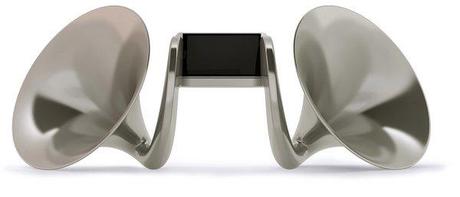 Read Also: From Brick Phone to iPhone: History of Mobile Phones -Infographic

"The design aims to function as a commercial product as well as contemporary art, in prompting discussion and thought around materiality and physicality," HTC explains on the website. "Sound emitted from the phone's speakers is chanelled and amplified, increasing volume by up to 50% without the need for power or cables. Acting as resonance chambers, lower frequencies and bass notes are also enhanced to produce deeper, fuller and 'better' music."
These Gramohorn II's are only made to order and costs £999/$1,600 for a plaster-based model and £4,999/$8,000 for the steel model. Now, who's got $8K and interested in a weird horn?
[Source: HTC Channels Crazy With $8,000 Gramohorn Smartphone Trumpet  Tech Crunch]
(All the images, trademarks, logo's shown on this post are the property of their respective owners)
Follow @nrjperera - Roshan Jerad Perera