Yesterday, HTC proudly introduced their upgraded version of the flagship Android smartphone, HTC One X+, which sports a super-fast 1.7 GHz quad-core processor with much improved 64GB of storage capacity. HTC claims this smartphone has their "longest-lasting battery yet".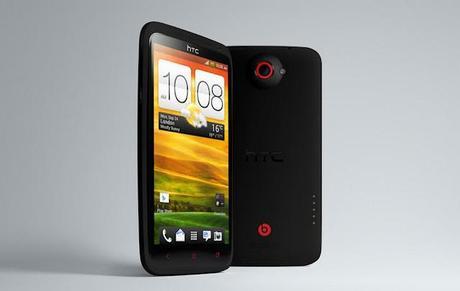 It's been only few months since HTC showed-off their latest smartphone HTC One X at the MWC 2012 earlier this year. Well, a lot of things happened ever since then, like the arrival of Galaxy S III and iPhone 5. This refreshed HTC One X+ is HTC's tactical upgrade to battle against those new smartphones.
HTC One X+ Specifications -:
Processor - 1.7GHz Tegra 3 quad-core processor
Display - 4.7 inch super LCD 2 touchscreen with Gorilla Glass 2
Operating System - Android 4.1 Jelly Bean with HTC Sense 4+
RAM - 1GB
Memory - 64 GB
Battery - 2100 mAh
Camera - 8-MP camera (back), 1.6-MP camera (front)
Connectivity - NFC, DLNA, Wi-Fi, Bluetooth 4.0, micro-USB 2.0
Apple unveiled their next-generation iPhone 5 , after a big hype over the media. But it only ended up as a disappointment, which was not so different than its' predecessor. Seems to me if HTC wanted, they could have introduced this new improved One X+ as a next-gen smartphone too. But instead they've quietly took it onto the stage to give a nice surprise to everyone. Now, thats what I'd like to call professionalism.
HTC One X+ will land in stores around Europe and North Asia starting from this October and in South Asia from November. Still no word on the US roll out dates. But I will keep you guys updated on that.
[Source: HTC]
(All the images, trademarks, logo's shown on this post are the property of their respective owners)
Roshan Jerad Perera