A beautiful device in a new color is here. HTC One is now available on Sprint in a new 'Ruby Red' color which is exclusive for the US customers. HTC has already started selling the phone in red in UK but the color is named as 'Glamour Red' and you can notice a slight difference in the color between the two.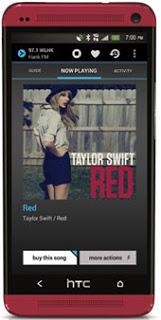 The device is available at $199.99 with 2-year contract from today. Off contract, you can buy One for $549.99. Moreover, Sprint is attracting the customers by starting the promotion offer. You can have the chance of getting a second HTC One if you buy one. Cool?
So how many of you are getting the Ruby Red HTC One? Let us know if you get one.